Currently in Novosibirsk:
Novosibirsk Webcams
Our visitors:
We Begin
Wednesday, May 31, 2006
First off note that I'm starting this blog after we actually have started our adoption process. But I did want to give a little history about how we got here. First the earth cooled, then the water vapor pooled together into oceans...okay, maybe that's a bit too far back to start.

How about this? My beloved wife Stefanie and I have wanted to have children since even before we were married which remarkably is over 13 years ago (remarkable because she actually has stayed with me that long without going insane). And once we felt we were set (financially, emotionally, etc.) and ready for a family we starting trying to conceive, as often as possible (practice makes perfect you know).

Well in just wasn't in the cards. And after a few years we went ahead and did all the medical tests and sure enough we had some fertility issues. We discussed all the high tech (actually I guess those are bio tech) procedures out there and we really felt those were just not "us". I should also point out that Stefanie herself is adopted and so for us it was more of a natural decision to go the route of adoption. But the landscape for domestic adoption is not what it was when my in-laws were lucky enough to bring home Stef.

So after all the issues, all the options, all the discussions (on all the issues and options in every possible matrix you can imagine) we navigated our way to starting our family through international adoption. And this blog is a record of that adventure and a record specifically from my, a father's, point of view. There were of course many factors in our choice and too many to list in a blog, but ultimately we made the decision on international adoption from Russia.

As you'll undoubtedly read over the next several months (and hopefully it's not going to be years) both Stef and I tend to do a lot of analysis before we make decisions. It's my hope the information and experiences we encounter will be informative and useful to others who may be following the same path or are currently thinking about international adoption. And that the perspective, being from my point of view, will be of assistance to other "soon-to-be-dad's" out there.
posted by Steveg @ 11:41 AM

About Us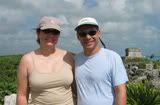 Contributors:
Our Story:
I'm Steve and this is my wife Stefanie. This is our story, mostly seen through my eyes, of the journey to create our family by adopting a child from Russia.
The Great Snowsuit Swap
Donate your old snowsuits or other one time use items to other adoptive parents at: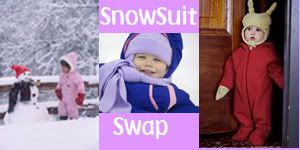 Previous Post
Archives
Powered by


Original template design by Isnaini Dot Com
Thoughts
"The two greatest obstacles to democracy in the United States are, first, the widespread delusion among the poor that we have a democracy, and second, the chronic terror among the rich, lest we get it."

Edward Dowling