Currently in Novosibirsk:
Novosibirsk Webcams
Our visitors:
Writer's Strike Ends
Monday, March 10, 2008
Well after flipping back and forth and then finally committing to my original decision to no longer blog, Stef has decided to pick up where I leave off. She is going to try out blogging about our new life with our little man.

Please take a minute and check out the new site...

http://ourlittlesuperhero.blogspot.com/
posted by Steveg @ 11:52 PM

The end
Wednesday, January 16, 2008
Well in the words of Jim Morrison, this is the end. Of course Jim sang it much better than I could. On the other hand he died of an overdose at 27, so I feel like I've done a bit better than the Doors great.

The point of this blog was my (a man's) view of our journey through international adoption to get our first child. And to that end we successfully achieved our goal. It took longer than expected (nearly 19 months) but exceeded our expectations. As we are now the parents of the cutest kid in the world (yea, as always I'm biased). But just take a look at this face.




And so the main issue I have with maintaining this blog is that it really changes that stated purpose and that's not something I want to do. Being the wannabe writer I am, I have a desire to stick, at least somewhat, to my objective. And as a result this blog ends here.

But the blogging experience has been a great one for me. It allowed me to put down my feelings, both good and bad, and as the readers have perhaps regrettably found out, allowed me to express some pretty strong personal opinions. I do feel or at least hope that this blog has been both enjoyable for the reader as well as informative and hopefully that excuses my rants which I seem to go on every now and then.

For those who are new or relatively new to this blog and are going through the process of an adoption, you may wish to look back at some of the posts in order to get a feel for what you have in store for yourself. Upon reflection nearly everyone who has undertook the adoption journey and been successful (i.e., gotten the kid, and that's like 99.999999% of the stories) are tra-la-la happy. And why not? We've gotten our son(s)/daughter(s) and our living the life of the family we wanted.

However dear reader it is important to remember that nothing in life is easy. And the adoption process (both domestically and internationally) is extremely difficult emotionally and taxing on ones mental health. My advice to anyone getting into the process is simple:

1. Do massive amounts of research on anything and everything to do with adoption

2. Be level headed (if that's not your norm, learn how to be that way)

3. Really really really try to have other things going on in your life to divert your attention away from the adoption

4. Remember that nothing is ever as bad (or as good) as it seems


I'm a Mac guy and just like Steve Jobs in every speech he gives on Apple always says "just one more thing..." I did a video while we were waiting for our referral that sort of summed up the adoption process at the time for us. Ironically, the day after I posted this video we got "the call". Anyway, I'm working on a final video that will cram the 19 month journey into a 3 min. display. Because of course Andrei keeps me pretty busy, this video won't be done for at least a week. But I will post it along with a url to a new blog that I've decided to start showing the day to day experiences of being a stay-at-home-dad. It's mainly going to be for friends and family to see how Andrei is doing and will as such have a much different tone than this one had.
posted by Steveg @ 3:11 PM

A couple more shots
Wednesday, January 09, 2008
So I just have to show a couple more photos.

The first is Andrei doing a party trick. Yes, we're teaching him how to show Loser! with a big "L" on his forehead. Well, you should know by now that we're pretty twisted people.




And the second is my homeboy hangin' out in his pimped out ride (a Honda minivan).

posted by Steveg @ 9:23 PM

Our dinner with Andrei
Tuesday, January 08, 2008
Well, I'm having a really hard time posting even with my self imposed closing of the blog in a couple of days. Partly it's because I'm busy but also because this blog was more about what the adoption journey was like for me and not what my life with my son is like.

But I noticed I don't post any pictures with the posts I have had the time to write, so I've decided to just make this post a mini picture fest.

First a great shot of Andrei having Christmas dinner. Those are sweet potatoes, one of the very few vegetable he likes.



Here's a big kiss from Mom on Christmas morning while we were opening presents.



Here's one of his favorite toys he got for Christmas a Tickle-Me-Ernie (sorry, we went for the Ernie rather than Elmo because both Stef and I like Ernie more).



Andrei loves to laugh and make others laugh. Here he is getting a major round of tickles from Mom. Next to him is his lovie which is a GlowWorm.



I think I mentioned before that contrary to what everyone tells you about orphanage kids hating baths, our guy loves them. We literally have to wait until he is done with the bath before it ends. If we try to take him out before he feels it's over we'll get a major temper tantrum. Anyway, here he is getting a bit too excited (yes, telling him to sit down is almost a nightly occurrence).



Of course next to bath time, eating is best.



We have subsequently given him a real play cell phone. But before we did that we have him an old solar calculator and told him it was a phone (So what, he thought it was real, and besides it was available). Anyway, so here he is with the "phone" sort of telling us he's busy with a call.




Of course after all this fun and play and action it's time for bed. Here's our cute little man on New Year's Eve. Unfortunately he had to hit the hay at his regular bedtime and missed out on the champagne.

posted by Steveg @ 10:38 PM

Some signs of growth
Saturday, January 05, 2008
The cool thing yesterday was our first visual sign of Andrei's growth. He has these jeans that we were rolling up the legs because they were too long (basically that's the situation with all his pants). Anyway, yesterday I noticed that I didn't have to roll them up! We also had bought one of those wall growth charts in Russia so it's in centimeters with some writing on it in Cyrillic of course. When we got home he was at 77 1/4 centimeters and now (3 weeks later) he's grown a little over 1 centimeter. We know it really takes a few months for the little ones to get that major growth spurt assuming their size was reduced due to institutional issues (nutrition, exercise, etc.). So we're not expecting anything major just yet.

However, there are some other signs of his growth. His hair is looking and feeling much better. It was really coarse and thin which his IA doctor calls "orphanage hair" (a term both Stef and I, sorry to say, think is really funny). It's yet another thing caused by the lack of nutrition in their diet. And yes, we first just tried baby hair conditioner which doesn't really help. But that stuff is good for his scalp and new hair so we use it.

On the development side there are just so many things he's doing it's too much list. His comprehension is continuing to go at an unbelievable pace. He can point out his eyes, ears, nose, and mouth when asked. But we're still waiting for the speech to get going. Another great thing is his attitude is getting better as he seems to understand that there are going to be some things he doesn't get to do (usually because of some safety issue). Naturally this new found understanding has not eliminated the temper tantrums as he still gives us plenty of those. But clearly the less interest we show in his tantrums the shorter the duration.

The food front is the one area where things are getting worse. I suppose worse is the way we view it while Andrei would say he's just trying to be more assertive. And assertive is a euphemism for fussy eater. He was never big on vegetables (although we get him to eat them by hiding them in other food). But now he'll eat something (like sliced turkey) for a a few bites and then decline it five minutes later. Of course this is just typical toddler eating behavior, but boy is it annoying.

The spitting out of food he doesn't like is also annoying but is so funny to watch that we have to literally turn away because he was noticing us laughing so he thinks he's doing something good. Yes, there are plenty of things that as new parents we have to show poker faces to avoid teaching negative behavior. And since both Stef and I have some pretty dark senses of humor, we have to do a lot of poker faces.
posted by Steveg @ 8:28 AM

About Us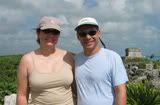 Contributors:
Our Story:
I'm Steve and this is my wife Stefanie. This is our story, mostly seen through my eyes, of the journey to create our family by adopting a child from Russia.
The Great Snowsuit Swap
Donate your old snowsuits or other one time use items to other adoptive parents at: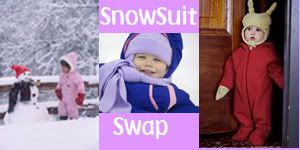 Previous Post
Archives
Powered by


Original template design by Isnaini Dot Com
Thoughts
"The two greatest obstacles to democracy in the United States are, first, the widespread delusion among the poor that we have a democracy, and second, the chronic terror among the rich, lest we get it."

Edward Dowling