Currently in Novosibirsk:
Novosibirsk Webcams
Our visitors:
Communication flowing
Sunday, December 30, 2007
Andrei continues to grasp the English language much faster than I thought he would. When I say grasp I mean that he's understanding us and responds correctly. For example if we ask him if he wants more juice and he does, he'll shake his head "Yes" and open his mouth (hey, he's a toddler). If he doesn't he'll shake his head "No". He's not yet hitting English words perfectly (except for his famous "Bye-bye"). But you can tell he's right at that cusp before an explosion of words. He does baby sign language for "More" and says "Mo-Mo" which is pretty darn good. He also will make the sounds of a few animals when asked "What sound does a ______ make?" Stef's favorite is a sheep in which he gives a very good "Baaa".

The other interesting thing is that he loves to watch the garage door shut. And quickly figured out the button we press to close it. So now when we come in from an outing, he asks to press the button himself (by lifting up his arm with his forefinger extended). We lift him up and he presses the button and then immediately (almost to the point of giving himself whiplash) flips his head around so he can watch the door shut. Ahh, the things that entertain a toddler.

His most negative thing is when he doesn't get his way he now gives a nice "ARRRGH" sound. Followed by flailing arms which invariably hit himself in the face. Of course he use to throw a temper tantrum so I consider this an upgrade.

However, we've discussed that fact that we may be giving him too many strong "No's" and are going to try to bend down to his height (some eye to eye stuff) and just explain... "we can't do that now" or whatever and give him an alternative. I've been trying to also replace his all too often desires to be picked up with just kneeling down and hugging him and kissing him. Mostly this works but he tries to squirm onto my bent knees. It's not that we don't like to hold him, it's just that he's kinda heavy and his needs for being held are way too often.

But overall he's doing extremely well and is making some of the obvious bonding connections. His enjoyment being held and baby-ed is great and loves checking to see our reaction when he does something good. He'll also look to us when we takes a spill to see if he's okay. And we're getting better at recognizing just a normal toddler wipeout versus a fall that actually hurts. But it's cute when he looks at me after falling (usually when running to throw the ball to the dog). He'll have this sort of concerned/unhappy face on as if to say "Is that a bad one?" Normally I'll shoot out the "You're okay, hop up." And he then proceeds to get up with now a massive smile on his face.
posted by Steveg @ 7:52 PM

About Us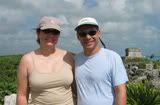 Contributors:
Our Story:
I'm Steve and this is my wife Stefanie. This is our story, mostly seen through my eyes, of the journey to create our family by adopting a child from Russia.
The Great Snowsuit Swap
Donate your old snowsuits or other one time use items to other adoptive parents at: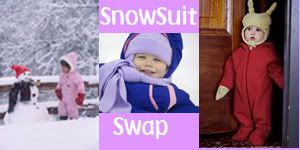 Previous Post
Archives
Powered by


Original template design by Isnaini Dot Com
Thoughts
"The two greatest obstacles to democracy in the United States are, first, the widespread delusion among the poor that we have a democracy, and second, the chronic terror among the rich, lest we get it."

Edward Dowling