Currently in Novosibirsk:
Novosibirsk Webcams
Our visitors:
Having a blast in Moscow!
Sunday, December 09, 2007
Well we made it to Moscow, we have our appointment at the US Embassy on Tuesday and then fly home the next day. We've taken in Red Square today (Sunday). It is just so incredibly beautiful.

Andrei is just doing fabulous. He has a few meltdowns every now and then but they seem to be exclusively because he doesn't get his way all the time. I think he's a bit confused on who is the parent.

But he's sleeping over 10 hours a night!!! So, yes, we are too and that is just wonderful because we're able to keep up with him during the day. We're at the Marriott Grand and it's really a terrific place. They really take care of the adopting parents and they've just been super nice and made things ultra easy for us. I know it's pretty expensive but if you can swing it I highly recommend it as well worth the money.

We have found plenty of internet cafes with more reasonable prices but of course I have to leave my little guy so I'm still not going to be updating all that often.
posted by Steveg @ 5:26 AM

About Us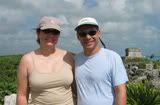 Contributors:
Our Story:
I'm Steve and this is my wife Stefanie. This is our story, mostly seen through my eyes, of the journey to create our family by adopting a child from Russia.
The Great Snowsuit Swap
Donate your old snowsuits or other one time use items to other adoptive parents at: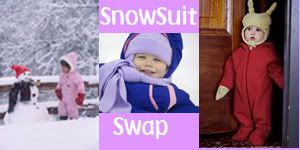 Previous Post
Archives
Powered by


Original template design by Isnaini Dot Com
Thoughts
"The two greatest obstacles to democracy in the United States are, first, the widespread delusion among the poor that we have a democracy, and second, the chronic terror among the rich, lest we get it."

Edward Dowling