Currently in Novosibirsk:
Novosibirsk Webcams
Our visitors:
The packing War Room is reopened!
Saturday, November 24, 2007
We used the nursery as our packing room for trip #1 and it's once again being used for that function as we prepare for trip #2. Of course this packing is all the more special because we get to pack (at least for the return trip) for three. There are tons of good packing tips on the FRUA forums and yahoo groups so I'm not going to repost those here since it'll take up pages of space.

Oh, side note, when you know your region I highly recommend joining a region specific yahoo group (assuming one exists for your region). They can be extremely valuable with information that is...well...specific for your region.

We'll be about 95% packed by tomorrow (toiletries, etc. being the exceptions). Stef and I did some practicing of putting on all the layers (including hats, scarfs, coats, and gloves) just to get a feel for all that clothing, it was quite funny. I've been monitoring the weather outlook and it's going to be a balmy 19 degrees on Thursday when we arrive in Novosibirsk.

Ahhh...Siberia.
posted by Steveg @ 8:17 PM

About Us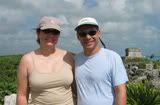 Contributors:
Our Story:
I'm Steve and this is my wife Stefanie. This is our story, mostly seen through my eyes, of the journey to create our family by adopting a child from Russia.
The Great Snowsuit Swap
Donate your old snowsuits or other one time use items to other adoptive parents at: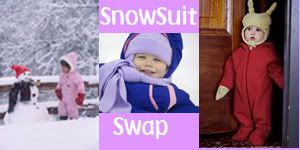 Previous Post
Archives
Powered by


Original template design by Isnaini Dot Com
Thoughts
"The two greatest obstacles to democracy in the United States are, first, the widespread delusion among the poor that we have a democracy, and second, the chronic terror among the rich, lest we get it."

Edward Dowling