Currently in Novosibirsk:
Novosibirsk Webcams
Our visitors:
Getting the travel stuff going
Sunday, November 18, 2007
For some people one of the cons of Russian adoption is that you have to take two trips. The first to meet your child and the second for the court date and to pick them up and bring them home. But interestingly enough, the first trip which is usually quite short (a week or even less) provides a nice prep for the longer and naturally more important second trip.

And so on Friday we knew the two key things we had to get done that day, or at least started. The first being the visas which we use a company in New York called Russian American Consulting. Typically your agency will let you know who they recommend using (RAC is the one our's suggests) but if not these guys are bullet proof. Because of the holiday next week we had to use one of their expedite services (read as: Cha-ching!!!) but we will have our visas back to us on Wednesday.

I should point out that although this is my blog and I typically write the stories, Stefanie is truly the woman in charge when it comes to this adoption. She is also the person in charge of anything in our lives that revolves around scheduling.

So even though I'm talking about these things, she is the one who actually is doing the work. However, I do wish to mention that I am the one bringing stuff to Fedex. And when it comes to dropping stuff off, I'm very good. In fact, I think I deserve at least an "A-" for my work in that area.

On a serious note, the second item we got going on Friday was our flights. Some agencies require you to use their travel agents or might even do the flights for you. Ours recommends a few travel agents but let's us handle it anyway we wish, but we are required to verify with them our itinerary before booking flights to insure their staff in Moscow know what's going on.

So our preliminary travel schedule is done and we'll hear on Monday if it's approved (which we know it will be since the approval is just Moscow coordinator saying "okay fine, I now know when you're arriving here"). And then we'll book it. We are going to be using frequent flier miles to upgrade to business class. And that leads me another "What the....?" moment.

The airlines charge you more money to buy a ticket in which you can use your miles to upgrade. Huh??? Isn't that a bit of a rip off??

Anyway, today we're setting up our separate To Do lists for this next week. The holiday is actually working out great for us because Stef begins her LOA (Leave of Absence) on Wednesday and that means we both will be around to get stuff done.

However as I said, having a first trip, in essence a trial run, has helped us to be so well prepared for this trip that I think the items on the week's To Do list will actually be completed by Wednesday.


Follow up on the comments
Someone asked a good question about the visas basically saying that their agency handled it. Our agency's policy is to offer suggested companies or services to handle some of the items and then let the adopting parents make whatever decision they want in terms of getting the best deal. Which is something we really like. In fact it was one of the main reasons we choose our agency. Some agencies do everything for you but of course you are paying for that service. And we were able to get our visas done for a bit lower than other places as a result.

But that is why picking an agency is a very personal decision. There really isn't a right or wrong, it's just if you don't want to be bothered with things like making travel plans or not. For us, we really wanted the added flexibility.
posted by Steveg @ 9:30 AM

About Us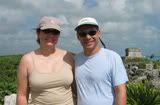 Contributors:
Our Story:
I'm Steve and this is my wife Stefanie. This is our story, mostly seen through my eyes, of the journey to create our family by adopting a child from Russia.
The Great Snowsuit Swap
Donate your old snowsuits or other one time use items to other adoptive parents at: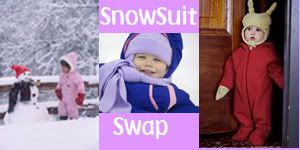 Previous Post
Archives
Powered by


Original template design by Isnaini Dot Com
Thoughts
"The two greatest obstacles to democracy in the United States are, first, the widespread delusion among the poor that we have a democracy, and second, the chronic terror among the rich, lest we get it."

Edward Dowling