Currently in Novosibirsk:
Novosibirsk Webcams
Our visitors:
Another class another good set of helpful hints
Saturday, November 03, 2007
We took another class today from our agency and once again got some really good advice that we hadn't heard before. It's for the second trip which for us is quite timely. One of the speakers a mom who adopted her daughter from Taiwan and her son from Kazakhstan.

Included in her suggestions were to take along disposable bibs (they're cheap, like a 24 pack for $4), disposable diaper changing pads (10 for $4, and you can also use them as little containment mats for feeding, and those scented diaper containment bags that ironically are the exact same type of bags we use for our dog (read as poopie scooper bags). I'm like 99.999% sure they are made by the same company and just marketed for the two different uses (although the dog ones are not scented). Anyway we bought all three by Munchkin at Target.

We were going to bring bibs and just wash them, but why? No point cleaning those things while we're in the hotel. For $4 we now have enough for the whole trip and can just toss them after each meal. We're still going to bring one of those easy cleaning plastic bibs just in case, but supposedly those disposable ones work just fine. And the same goes for the changing pad. Those first few diaper changes are going to be a real trial by error for us, why bother cleaning the one that comes with my diaper bag. After we get the hang of it we'll start using the real one, but those disposables are going to help while we're...er...messy. But with 6-8 changes a day we'll probably be moving to the real changing bag rather quickly.
posted by Steveg @ 8:15 PM

About Us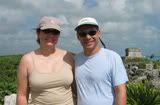 Contributors:
Our Story:
I'm Steve and this is my wife Stefanie. This is our story, mostly seen through my eyes, of the journey to create our family by adopting a child from Russia.
The Great Snowsuit Swap
Donate your old snowsuits or other one time use items to other adoptive parents at: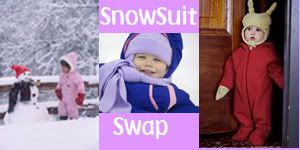 Previous Post
Archives
Powered by


Original template design by Isnaini Dot Com
Thoughts
"The two greatest obstacles to democracy in the United States are, first, the widespread delusion among the poor that we have a democracy, and second, the chronic terror among the rich, lest we get it."

Edward Dowling