Currently in Novosibirsk:
Novosibirsk Webcams
Our visitors:
Getting closer
Saturday, October 27, 2007
So we have heard that another family who had traveled about three weeks before us for their first trip have just gotten their court date and will be heading back next week. Yep, it seems that a one week's notice before you have to be in Russia is now the norm.

However, this is great news since it really sounds like things are moving in our region and we are hopeful (crossing my fingers right now) that we won't have to redo any paperwork and that our court date comes through in about three weeks time.

The strange thing is that both Stefanie and I have been having a very difficult time sleeping. All of the sudden we are now realizing that this nearly 17 month journey (more like 14 year journey to have a kid) is nearly finished. And that a little one is nearly upon us. And that is freaking us out.

We were having tremendous anxiety for the past year and a half because we really wanted to finally get our child. Now we're having tremendous anxiety because in a few weeks we are finally going to be getting our child.

Life is funny.
posted by Steveg @ 9:50 AM

About Us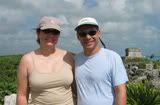 Contributors:
Our Story:
I'm Steve and this is my wife Stefanie. This is our story, mostly seen through my eyes, of the journey to create our family by adopting a child from Russia.
The Great Snowsuit Swap
Donate your old snowsuits or other one time use items to other adoptive parents at: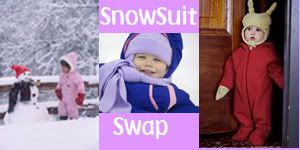 Previous Post
Archives
Powered by


Original template design by Isnaini Dot Com
Thoughts
"The two greatest obstacles to democracy in the United States are, first, the widespread delusion among the poor that we have a democracy, and second, the chronic terror among the rich, lest we get it."

Edward Dowling