Currently in Novosibirsk:
Novosibirsk Webcams
Our visitors:
Putting a wardrobe together
Tuesday, October 16, 2007
We've been buying some outfits for Little A for awhile now and last weekend finished up with at least most of the clothes we feel we'll bring with us. It was actually pretty easy at this point to guess what size he will be wearing (assuming we get a court date even just remotely close to our expectations). The reason is he just entered into that 12-18 month sizing area and he'll be in that range for quite awhile.

I actually did a guesstimate on his size by looking at the measurements we were given in his referral and then the measurements we did on trip #1 and saw that they all were tracking spot on for the 3-5% percentile on the CDC growth charts. So I then did my thing (analysis) and realized that he most likely would be in that percentile range for the next several months (he won't really shoot up until we get him home and he gets a bit better nutrition, exercise, 1 on 1 time, etc.). Anyway, so that gave me a target over the next couple of months of his height and weight. And as I said, he's basically going to be in the 12-18 month range for most clothes.


But this leads me to a "what the heck were they thinking" point. So not all kids clothing sizes are the same. A 12-18 month shirt by one manufacturer may not actually be the same as another manufacturer. In fact some 12-18 stuff match up to other 18-24 stuff.

Huh?

Who's the moron that came up with that?

So you have to check each manufacturer to see what their 12-18 month size fits. Basically they all list a height and weight range (like 22-26 lbs and 29-33 inches). So you have to really go by that.

And if that's the case then why the heck don't they just list that as the size??? I just find the whole 12-18 months doesn't really mean anything as completely stupid. Obviously the people who invented that use to work in some capacity in international adoption.

But the bottom line is we now have a bunch of onesies, rompers (and yes I now know the difference), blanket-sleepers, and a bunch of mix and match tops and bottoms. Of course I had to make sure we also got him a cool Nike sweatsuit outfit. Next is a cool 49er shirt, but we'll wait on that till he gets home.
posted by Steveg @ 5:00 PM

About Us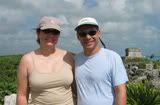 Contributors:
Our Story:
I'm Steve and this is my wife Stefanie. This is our story, mostly seen through my eyes, of the journey to create our family by adopting a child from Russia.
The Great Snowsuit Swap
Donate your old snowsuits or other one time use items to other adoptive parents at: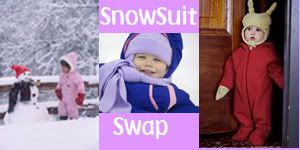 Previous Post
Archives
Powered by


Original template design by Isnaini Dot Com
Thoughts
"The two greatest obstacles to democracy in the United States are, first, the widespread delusion among the poor that we have a democracy, and second, the chronic terror among the rich, lest we get it."

Edward Dowling