Currently in Novosibirsk:
Novosibirsk Webcams
Our visitors:
Baby-proofing
Thursday, October 04, 2007
Well I've started the process of Baby-proofing the house. Actually we're going to limit his access to the house with baby gates and then baby-proof the rooms he'll be able to run around in. We had gone to a class that our home-study agency gave and listened to a couple who just got back a couple of months ago (from Guatemala) and they basically were describing their house which sounded like ours (a lot of square footage, a lot of rooms, etc. etc.) and that it made more sense to use baby gates to cut down on access. And since we have at least 4 electric outlets in each of our 5 bedrooms in the house, not to mention in the kitchen we have 20 cabinet doors and 28 drawers (and yes those are just at floor level, I'm not including the ones above the countertop) we've decided that limiting the area he can roam in is a darn good solution.

The wild thing is all the different types of products that are available for baby-proofing. The situation I'm most concerned about is really electricity. Dangerous chemicals and the like we're planning on relocating out of reach and then just using the cabinet locks for drawers and things that we just don't want him to rummage around in. I'm also currently working on getting a wrought iron fence and gate built in our backyard that will separate off the pool area.

But for the inside I just made a little list of each of the rooms and listed down those "areas of concern" i.e., electricity, chemicals, breakable objects, etc. and then for each room made a separate list of all the details that needed to be addressed. I've just begun to order the stuff I need and will over the next week discuss some of the things I've bought and why I picked them. However, I think just looking at all the different kinds of stuff out there, it's obvious that there really isn't one best product to do the job and instead, like so many other things, different products that meet different people's needs.
posted by Steveg @ 9:36 AM

About Us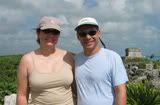 Contributors:
Our Story:
I'm Steve and this is my wife Stefanie. This is our story, mostly seen through my eyes, of the journey to create our family by adopting a child from Russia.
The Great Snowsuit Swap
Donate your old snowsuits or other one time use items to other adoptive parents at: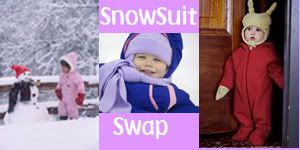 Previous Post
Archives
Powered by


Original template design by Isnaini Dot Com
Thoughts
"The two greatest obstacles to democracy in the United States are, first, the widespread delusion among the poor that we have a democracy, and second, the chronic terror among the rich, lest we get it."

Edward Dowling