Currently in Novosibirsk:
Novosibirsk Webcams
Our visitors:
Man do I love Manti
Saturday, September 22, 2007
Although we packed plenty of Pepto Bismol chewables, Pepcid, and Tums we never used one tablet, not one (but I do recommend to all traveling to Russia to bring that stuff because you never know how you will react to the food). But for us, we loved the food. Stef had salads (which you're really not suppose to eat, because of course it's not cooked) and was fine. I had a sausage that was the best sausage I've ever eaten in my life. Clearly hand made and not by some industrial sausage making machine, it was flavorful and delicious.

But the one meal that was the best we had was when our translator brought us to a little, the best way I can describe it is a "sidewalk cafe shack". It sort of resembled those little stands at football or baseball games but it was just a stand alone shack. You walk up, order your stuff and then they had little plastic chairs and tables under a huge umbrella (like you'd see at an outdoor event or wedding).

It was Kazakh food (i.e., Kazakhstan) and was the best stuff I've ever had. There is a dish called "Manti" which is very similar to Chinese potstickers or even the Russian pelmeni. However, these are much larger in size (round and about the size of your palm) and are eaten by hand. Traditionally they are made with lamb and horse meat but this little place just used regular beef. They're eaten with either sour cream or butter or a spicy sauce (what we got) poured over them.

Manti is not boiled like potstickers or pelmeni but instead are steamed. And they are really out of this world. I could have had those things for every meal. With the help of our translator I ordered the whole thing in Russian, which really impressed the guy who was obviously of Kazakh decent. He asked me where I was from and when I said "California" he responded with "Los Angeles Lakers". I didn't have the heart to tell him that I was from Northern California and as such are not Lakers fans.
posted by Steveg @ 10:28 AM

About Us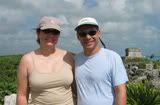 Contributors:
Our Story:
I'm Steve and this is my wife Stefanie. This is our story, mostly seen through my eyes, of the journey to create our family by adopting a child from Russia.
The Great Snowsuit Swap
Donate your old snowsuits or other one time use items to other adoptive parents at: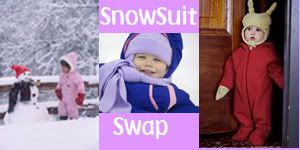 Previous Post
Archives
Powered by


Original template design by Isnaini Dot Com
Thoughts
"The two greatest obstacles to democracy in the United States are, first, the widespread delusion among the poor that we have a democracy, and second, the chronic terror among the rich, lest we get it."

Edward Dowling