Currently in Novosibirsk:
Novosibirsk Webcams
Our visitors:
Travel plans getting more solid
Thursday, September 06, 2007
Okay, so a little more update on the trip.

We're going to leave here really early on Tuesday morning and eventually hitting Moscow on Wednesday morning. We have a big layover in Moscow so we're going to check into a hotel for the day to rest up (thank God) and then get prepared for the final leg of the journey.

We'll arrive bright and early in Novosibirsk on Thursday morning. We'll then be there through Sunday and returning on Monday. So we should have plenty of playtime with our little guy.

We were trying to set up some time after the trip (on the way back that is) to stop by St. Petersburg and do some sightseeing. But it's just too short of a notice and we're far more interested in just getting to see our guy. So our new plan is to just arrive pretty early on our second trip and do our sightseeing then.
posted by Steveg @ 11:10 AM

About Us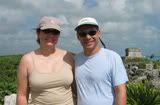 Contributors:
Our Story:
I'm Steve and this is my wife Stefanie. This is our story, mostly seen through my eyes, of the journey to create our family by adopting a child from Russia.
The Great Snowsuit Swap
Donate your old snowsuits or other one time use items to other adoptive parents at: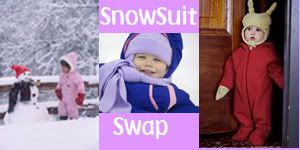 Previous Post
Archives
Powered by


Original template design by Isnaini Dot Com
Thoughts
"The two greatest obstacles to democracy in the United States are, first, the widespread delusion among the poor that we have a democracy, and second, the chronic terror among the rich, lest we get it."

Edward Dowling