Currently in Novosibirsk:
Novosibirsk Webcams
Our visitors:
More document updates
Saturday, August 25, 2007
As I've previously mentioned due to the length of our adoption journey (duration not distance) we've had to update a number of items. For example, our homestudy which was original done in July 2006 needed to be updated since it was a year old. Now, our CIS fingerprints (valid for 15 months) needed to be retaken.

We just received our new appointments for the CIS fingerprinting (it's for the week of September 4th). So we'll be getting that done soon and will be yet another update will be completed, thankfully. It is rather odd, though, that the expiration of the CIS fingerprinting is 15 months. The fingerprints are done as part of the paperwork necessary for the I171h form. This form is the authorization by the U.S. government to allow us to adopt a foreign born orphan and bring them into this country to become a U.S. citizen.

Now the odd part is that the I-171h form is valid for 18 months, but the fingerprints (again a required part to get the form) are valid for only 15 months. Odd. Odder still is that because our I-171h is valid until January we most likely will not be needing it renewed. But because our fingerprints expire in October (and that is when we most likely will be coming home) we do need to get them renewed. So we're getting the fingerprints done even though we will not be needing a new I-171h. These nonsensical expiration dates are even better than some of the strange Russian regulations. Nice to see our government is number one in just about everything (including moronic regulations).

But wait, it actually works out okay.

CIS is raising the prices for I-171h's. It used to be $545 but is now $670 and fingerprinting was $140 and is now $160. But because adoptions worldwide have a tendency to take longer than 18 months, one free extension (really a renewal) is given to anyone whose fingerprints or I-171h expires after July 31st (when this new price increase went into effect). So in one of those completely rare instances, we actually don't have to spend money to get something done.

Shocking but true.
posted by Steveg @ 11:10 AM

About Us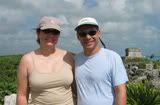 Contributors:
Our Story:
I'm Steve and this is my wife Stefanie. This is our story, mostly seen through my eyes, of the journey to create our family by adopting a child from Russia.
The Great Snowsuit Swap
Donate your old snowsuits or other one time use items to other adoptive parents at: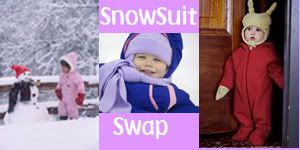 Previous Post
Archives
Powered by


Original template design by Isnaini Dot Com
Thoughts
"The two greatest obstacles to democracy in the United States are, first, the widespread delusion among the poor that we have a democracy, and second, the chronic terror among the rich, lest we get it."

Edward Dowling