Currently in Novosibirsk:
Novosibirsk Webcams
Our visitors:
Trying to Keep Busy by Volunteering
Wednesday, August 29, 2007
Since we're still waiting for our travel dates (and trying to be as patient as we can), we've been trying to keep busy with things we might not be able to do once Little G comes home.

Last year I posted about one of our favorite events, the BMW Ultimate Drive. This is an annual event hosted by BMW to support Susan G. Komen for the Cure where BMW will donate $1 for each mile driven by the participants. There are actually two fleets of about 20 cars traveling across the country, one takes a northern route and the other a southern. This year both fleets will be visiting the bay area, the first came through last week, and the second is coming in October to the northern bay area dealers (Concord, Berkeley, San Francisco).

Friday was our day for this year and I took the day off of work so we would have plenty of time to just hang around and drive the cars we wanted. I ended up driving three with Steve as my passenger and he drove just one. The good news is you can really try out the cars for an extended period and play with all the gadgets, the bad news is that we usually end up wanting a new car. In this case, Steve

from the Retire Early and Sleep Well At Night organization will be very happy with my decision that the 7-series is way to big for me to be driving so I just saved us a bunch of money



Now for the extra fun part. We always wondered how they got the cars themselves from dealer to dealer (the workers travel across the country in an RV) but quickly found out. While we were chatting with the workers waiting for the next drive, they asked us is we were willing to drive a couple of the cars since they were having problems confirming the volunteers to drive from the dealer in Pleasanton to the next dealer in Monterey (about a two hour drive). When they asked, Steve and I both looked at each other with a "heck ya" look and tried not to jump up and down too much, promptly went inside and signed up.

We showed up later Friday afternoon, got assigned our car (convertible 3 series), and everyone took off as a caravan, it was quite a site to see about 20 cars painted with the signature pink ribbons driving down the freeway one after the other on a Friday afternoon. Once we got to Monterey, they put us all on a shuttle bus, gave us a free t-shirt, snacks and drinks, and we were off headed back to Pleasanton. This trip alone raised about $2000 of the $1Million BMW donates annually so what else could you ask for, raising money while having a blast. Maybe I'll take another day off in October just to do it again!
posted by yorkiemom @ 1:12 PM

About Us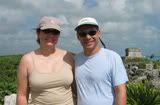 Contributors:
Our Story:
I'm Steve and this is my wife Stefanie. This is our story, mostly seen through my eyes, of the journey to create our family by adopting a child from Russia.
The Great Snowsuit Swap
Donate your old snowsuits or other one time use items to other adoptive parents at: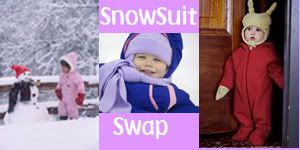 Previous Post
Archives
Powered by


Original template design by Isnaini Dot Com
Thoughts
"The two greatest obstacles to democracy in the United States are, first, the widespread delusion among the poor that we have a democracy, and second, the chronic terror among the rich, lest we get it."

Edward Dowling