Currently in Novosibirsk:
Novosibirsk Webcams
Our visitors:
Sometimes things don't go so well
Tuesday, October 02, 2007
Although I've complained about some of the things that have happened in our adoption journey, for the most part our trek has been without contention. Regrettably sometimes things don't go quite as well for others. Unfortunately we've had a few folks we know who have had some very rough times. And very sadly this is currently the situation for a friend of ours, the Horner family.

There is a rule that orphans must be on the official Russian database for six months before they are eligible for international adoption. This is one of the main reasons why Russian children are usually not available for adoption when they are infants. Typically children, even those whose biological parents relinquish their rights at birth, are not entered into the database until the child is 9 months old (or more). Regardless, this action (being on the database) is required for the child to be adopted by foreigners.

In an incredibly heartbreaking stroke of miscommunication the Horner's child with whom they had traveled several months ago to meet was not placed into the database. Although they are still in the process of learning what this delay will mean in terms of a court date, it certainly is an extremely sad story. Life sometimes does not seem fair.

Please visit the Horner's blog and give them some support and perhaps keep them in your thoughts and prayers.
posted by Steveg @ 10:07 PM

About Us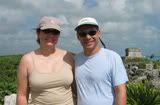 Contributors:
Our Story:
I'm Steve and this is my wife Stefanie. This is our story, mostly seen through my eyes, of the journey to create our family by adopting a child from Russia.
The Great Snowsuit Swap
Donate your old snowsuits or other one time use items to other adoptive parents at: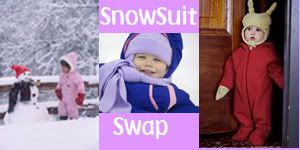 Previous Post
Archives
Powered by


Original template design by Isnaini Dot Com
Thoughts
"The two greatest obstacles to democracy in the United States are, first, the widespread delusion among the poor that we have a democracy, and second, the chronic terror among the rich, lest we get it."

Edward Dowling