Currently in Novosibirsk:
Novosibirsk Webcams
Our visitors:
A snowsuit, a snowsuit, my kingdom for a snowsuit
Wednesday, September 26, 2007
After reading about a great idea proposed by someone who goes by the username Dannyssong on the FRUA forums, I created a yahoo group where adopting parents could share snowsuits. For folks who live in Minnesota the snowsuits parents are required to get to bring home their little ones from Russia might have further uses. But for us here in sunny California (actually Northern California isn't really that sunny, that whole Beach Boys thing is in Southern California) the snowsuit is truly a one time use item.

So I started a yahoo group where people could share (not sell, just share) snowsuits and other one time use items. It's working out pretty well with all sorts of items that people are donating (the only cost being that the people getting the stuff need to pay for shipping). So far there are snowsuits, sweaters, Russian language tapes, all sorts of things.

Anyway, the main writer for the Russian section of Adoptionblogs.com contacted me saying she wanted to do an article about the site. And she wrote up a very nice article about it. Which you can read here.

If you'd like to join the yahoo group just click on the Snowsuit Swap picture on the right.
posted by Steveg @ 12:03 PM

About Us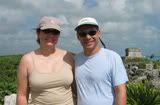 Contributors:
Our Story:
I'm Steve and this is my wife Stefanie. This is our story, mostly seen through my eyes, of the journey to create our family by adopting a child from Russia.
The Great Snowsuit Swap
Donate your old snowsuits or other one time use items to other adoptive parents at: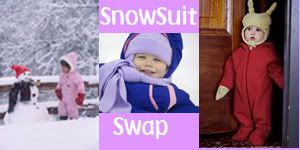 Previous Post
Archives
Powered by


Original template design by Isnaini Dot Com
Thoughts
"The two greatest obstacles to democracy in the United States are, first, the widespread delusion among the poor that we have a democracy, and second, the chronic terror among the rich, lest we get it."

Edward Dowling