Currently in Novosibirsk:
Novosibirsk Webcams
Our visitors:
Next round of accreditations?
Thursday, September 27, 2007
A little soapbox oratory about the whole process of accreditation.

First let me say that there have been a number of rumblings in various sources about the next batch of accreditations.

Side note: The term accreditations is not really valid anymore since the rules of the game have changed a bit with government decree #654. However the term "means" something to most people so I too still use it.

Although our agency is already accredited they had mentioned in an online chat that they had heard through the grapevine that there were another batch of agencies that were about to be accredited. It appears that one of the main reasons "why" agencies are getting accredited is how well they adhere to post-placement reports. Agencies that have had a bad history or filing these are finding it very difficult to gain accreditation.

For those who don't know, post-placement reports are a legal requirement of adopting from Russia (and most other international adoptions). They are very simple and painless and are conducted (usually) by the same social worker who interviewed you for your home-study. They visit you with your child and just see how everything is working out. It is very similar to how the social worker visited you in your house for the home-study. They're not holding you up to the light to make sure you are the perfect parent, they just want to see if everything is okay or if you need any advice or assistance to make things okay.

I cannot stress this enough. Beyond the legal obligation (everyone, included us sign a contract stating we will follow through on these reports), the post-placements help future families trying to adopt since, as I mentioned, this is one of the major issues the Russian government uses to authorize accreditations (or revoke them). PLEASE make sure you continue with your post-placement reports. Some people get mad at their agencies and stop doing these for some sense of retaliation against the agency. But keep in mind you are not merely hurting your agency, you are destroying the possibility of people just like you to get their kids.

Although this next round of accreditations is still really just a rumor, there appears to be a strong likelihood that it will be yet another group of about 8-9 agencies (both of the first two groups had that many). Because it appears that it is far more difficult for agencies to gain accreditation than it was in the past, it's my opinion that if you are just starting out you really should sign up with an agency that is already accredited. Again, that's just my opinion but having had to wait 16 months to just be able to go on trip #1, I certainly can tell you that waiting for red tape to clear up is no fun.

The current list of accredited agencies are listed on the Russian Ministry of Education website which you can view in English here. Hopefully this next round of accreditations (which the rumor suggests will happen in early October) will add to this list.
posted by Steveg @ 7:45 AM

About Us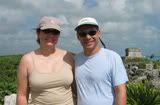 Contributors:
Our Story:
I'm Steve and this is my wife Stefanie. This is our story, mostly seen through my eyes, of the journey to create our family by adopting a child from Russia.
The Great Snowsuit Swap
Donate your old snowsuits or other one time use items to other adoptive parents at: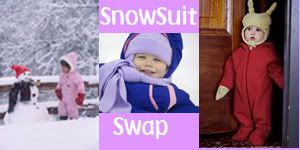 Previous Post
Archives
Powered by


Original template design by Isnaini Dot Com
Thoughts
"The two greatest obstacles to democracy in the United States are, first, the widespread delusion among the poor that we have a democracy, and second, the chronic terror among the rich, lest we get it."

Edward Dowling