Currently in Novosibirsk:
Novosibirsk Webcams
Our visitors:
And now the tough wait begins
Friday, September 28, 2007
I went today to Sacramento (my fourth trip during this whole process) to get the last (I'm knocking on wood while typing this) documents apostilled. They're now on their way to our agency and should be in Moscow hopefully before the end of next week. And what all that means is that we now truly enter the toughest wait of all...the wait for a court date.

As those who have been there, and even more so friends like the Horner's, know this is the worst wait of all. We're so close now we can taste it. And in this process where the unpredictable is a given, fear and anxiety become enormous but like...oh...the ten million other times during this exasperating affair there is nothing we can do but sit and wait and try to keep ourselves busy.

We're throwing ourselves into the myriad of things we need to do to get ready for little A. I've started getting the house baby-proofed and hope to have that completed within the next couple of weeks. Stef is starting his Life Book and is even going to our newly formed local FRUA group for a seminar on making life books.

Side plug, if you're in the S.F. Bay area in the East Bay Jenni is one of the people starting up this FRUA group.

Oh, I just realized that since we're being so secretive about our little guy I hadn't mentioned anything about him. Well I think I said he has very thin blond hair and blue eyes, and of course is the most beautiful kid in all of Russia (but that's common knowledge). No, I mean about the "A" name. We decided to go with his given Russian name which is similar (although we're spelling it differently) to a very famous tennis player who was married to Brooke Shields and is now married to Steffi Graf. Now if you can't figure that one out where were you in the 90's???

Anyway, so we also have a few more things to do with little "A's" room and some landscaping projects we'd like to get done before he arrives. So we've got plenty to keep us busy with, but that certainly will not dis-wade the anxiety.
posted by Steveg @ 2:16 PM

About Us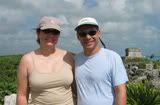 Contributors:
Our Story:
I'm Steve and this is my wife Stefanie. This is our story, mostly seen through my eyes, of the journey to create our family by adopting a child from Russia.
The Great Snowsuit Swap
Donate your old snowsuits or other one time use items to other adoptive parents at: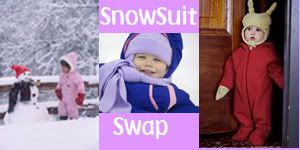 Previous Post
Archives
Powered by


Original template design by Isnaini Dot Com
Thoughts
"The two greatest obstacles to democracy in the United States are, first, the widespread delusion among the poor that we have a democracy, and second, the chronic terror among the rich, lest we get it."

Edward Dowling