Currently in Novosibirsk:
Novosibirsk Webcams
Our visitors:
FRUA versus the forum FRUA
Monday, October 22, 2007
Stef went to her first meeting at our local FRUA which is actually a new FRUA chapter here in the East Bay (that's one of the areas of the San Francisco Bay Area which covers a number of smaller cities within this mega metropolis). It was a seminar on creating a "life book" which she has been planning on doing for..oh...17 months now. She had a blast and got tons of information and ideas on how to put it together, what stuff you definitely want to have in it, the flow, etc. and just had a great time meeting with the other moms and moms-to-be.

I've often railed about the FRUA forum and the insensitivity of some of the posters. There's a big difference of course to an online forum where people have a fair amount of anonymity and a face to face social group. Needless to say, our local FRUA group (as I suspect they are all) is truly a safe haven where you can meet other adoptive parents and get good information, friendly advice, and just have fun. The event the local group had prior to this life book class was a trip to a pumpkin patch.

As Stef and I often say to each other (usually after finding some cool bit of esoteric information) the Internet is a great place. But...due to it's structure it also brings forth an over abundance of negatives. Everything from spam to online predators to inconsiderate behavior during discussions. And unfortunately that behavior is not limited to just the FRUA forum but infects all forums. I use to read a forum about our football team (the 49ers) but the tone is so adversarial between the posters that it just makes me feel uncomfortable just reading the stuff. I still peruse the FRUA forum every now and then (mostly to see if the next batch of accreditations have hit).

You can get a lot of good info from that forum although the software is not so hot and doesn't make for the best searching. It seems like only current topics are stored on the server. So if you search for some topic you may not get what was said about it several months ago. I think that's why every couple of months a question that was already answered is started again. Even if the person tried to search before posting (which of course not everyone does, regrettably) they may not have been able to find the answer.

Actually another benefit of joining your local FRUA group and asking them questions rather than posting something online is that you'll tend to find people with similar cultural beliefs. We often talk about how different the Russians are to Americans. Well, let me tell ya, there are some pretty large differences even between the geographic regions in the U.S. It's just a matter of fact. Birds of a feather flock together. And so you are apt to get a more meaningful and helpful answer to a question asking it from someone who has a lot in common with yourself.

I find it really odd when someone posts a deeply cultural question online as if everyone shares their religious/cultural beliefs. But then again I'm always perplexed when someone leaves me a comment that is overtly religious as if I'm a member of their church or something. Although unlikely, it is possible that the person you're leaving a "God will look out for you" message may be a Buddhist and thus a reference to God may not be the best thing to write. Oh, and no, I'm not Buddhist. But I do really like those cool robes the Buddhist monks wear. I might even convert just to be able to walk around in them. I'm very into comfy clothes.
posted by Steveg @ 10:35 AM

About Us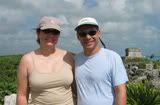 Contributors:
Our Story:
I'm Steve and this is my wife Stefanie. This is our story, mostly seen through my eyes, of the journey to create our family by adopting a child from Russia.
The Great Snowsuit Swap
Donate your old snowsuits or other one time use items to other adoptive parents at: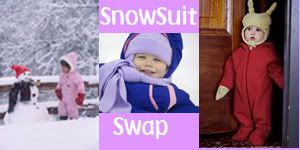 Previous Post
Archives
Powered by


Original template design by Isnaini Dot Com
Thoughts
"The two greatest obstacles to democracy in the United States are, first, the widespread delusion among the poor that we have a democracy, and second, the chronic terror among the rich, lest we get it."

Edward Dowling