Currently in Novosibirsk:
Novosibirsk Webcams
Our visitors:
The one who is actually prepared
Thursday, October 25, 2007
Well, I just have to say that it is Stef who isn't sure she's actually prepared for the cold. I just said it was clear the court date was approaching, She was the one who is freaking out over the cold.

I, on the other hand, during the past year have bought...



Heavy coat (Costco of course)


Winter boots (these puppies from LL Bean)


Silk weight long underwear (again LL Bean)


Ear warmers (I got these and they're very comfortable, forgot where I bought them from)


Flannel lined jeans (once again LL Bean, I love these and actually have been wearing them for years)



So you see I'm prepared, just concerned about the cold whilst (It really takes a wannabe writer to use the word whilst in a blog) Stefanie is both concerned AND unprepared. Although she did buy some of those Ugg style boots at Costco the other day. And from the days when she was an Oracle systems consultant (read that job as 100% travel) she has plenty of cold weather clothing since she was in places like Denver and Boston during the winter. But she's still feeling a bit unprepared.

This will be our second trip so we already know about the temperature inside buildings in Russia. When we were there in mid September with outside temperatures in the mid to upper 50's, they had the heat already cranked up to about 75-80 inside. In our little group of four families the first thing we did when we arrived at the orphanage is someone immediately ran over to the window and opened it up, while the other seven adults started to shed off clothing. That part of trip #2 we're very prepared for.


Edit Side note to Ryan. Darn right I'm a whimp, and proud of it. ;)
posted by Steveg @ 10:09 AM

About Us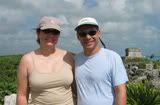 Contributors:
Our Story:
I'm Steve and this is my wife Stefanie. This is our story, mostly seen through my eyes, of the journey to create our family by adopting a child from Russia.
The Great Snowsuit Swap
Donate your old snowsuits or other one time use items to other adoptive parents at: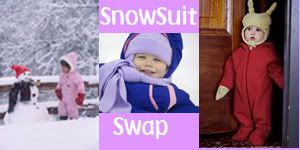 Previous Post
Archives
Powered by


Original template design by Isnaini Dot Com
Thoughts
"The two greatest obstacles to democracy in the United States are, first, the widespread delusion among the poor that we have a democracy, and second, the chronic terror among the rich, lest we get it."

Edward Dowling