Currently in Novosibirsk:
Novosibirsk Webcams
Our visitors:
Webcams and Wombats
Thursday, November 01, 2007
I've added a new Novosibirsk webcam that I got from someone on the yahoo group (that's the Novosibirsk Adoption yahoo group). I actually know where this one is and we may try to stand in front of it when we're on trip #2. Once we're there I'll probably post a date and time when Stef and I (and the little guy) will be at the webcam. Just a fun thing to do.

So we continue to scrutinize children's video stuff. We're not going to let our little guy watch TV regularly until he's about 2. But there are a lot of really good programming out there that we may introduce him to and there are a few videos I want to load into iTunes since we're taking our laptop with us. And those may be entertaining for him while we're all camped out in the hotel room (outside temperatures when we travel will probably be in the 10-25 degree range).

One of the better things we've seen are the Wiggles. Although they are terminally happy and get a bit grating to adults (after, oh about 5 minutes) they really have some very good stuff for the toddler crowd, lots of songs to sing and activities (dancing) for them to do. The four man troupe is from Australia and last night we watched a DVD that had a song about four animals: A bear, a kangaroo, a snake, and as the title suggests...a wombat.

Stef and I are pretty open to different people and different things and we don't think people have a right to hate other people just because of what color their skin is or what they believe spiritually or whom they choose to love. I guess that's why we're so bad at being real Americans. But maybe that's also why we liked the Wiggles so much, they just seem to give good messages to kids.

We also are getting some Elmo DVDs and those too (Sesame Street I mean) have very good messages for kids. I remember reading a review on one particular Elmo DVD in which the person railed that there was an image (for about 5 seconds) that showed two men and a baby. She had returned the DVD because of this.

After reading that, I went right out and bought it.
posted by Steveg @ 12:51 PM

About Us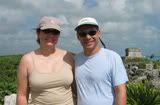 Contributors:
Our Story:
I'm Steve and this is my wife Stefanie. This is our story, mostly seen through my eyes, of the journey to create our family by adopting a child from Russia.
The Great Snowsuit Swap
Donate your old snowsuits or other one time use items to other adoptive parents at: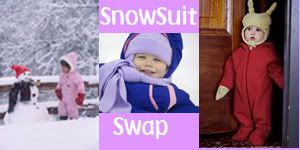 Previous Post
Archives
Powered by


Original template design by Isnaini Dot Com
Thoughts
"The two greatest obstacles to democracy in the United States are, first, the widespread delusion among the poor that we have a democracy, and second, the chronic terror among the rich, lest we get it."

Edward Dowling