Currently in Novosibirsk:
Novosibirsk Webcams
Our visitors:
A little humor
Tuesday, November 13, 2007
Stef forwarded me some humor that I will pass along. It's a little politically incorrect and I guess somewhat offensive, but so am I. So if you're offended...bummer.

Actually if this offends you I can't see how you can possibly be reading my blog, because this is nothing compared to what I typically say.



MENTAL HOSPITAL PHONE MENU

Hello and thank you for calling The State Mental Hospital.

Please select from the following options menu:

If you are obsessive-compulsive, press 1 repeatedly.

If you are co-dependent, please ask someone to press 2 for you.

If you have multiple personalities, press 3, 4, 5 and 6.

If you are paranoid, we know who you are and what you want, stay on the line so we can trace your call.

If you are delusional, press 7 and your call will be forwarded to the Mother Ship.

If you are schizophrenic, listen carefully and a little voice will tell you which number to press.

If you are manic-depressive, it doesn't matter which number you press, nothing will make you happy anyway.

If you are dyslexic, press 9696969696969696.

If you are bipolar, please leave a message after the beep or before the beep or after the beep. Please wait for the beep.

If you have short-term memory loss, press 9. If you have short-term memory loss, press 9. If you have short-term memory loss, press 9.

If you have low self-esteem, please hang up -- our operators are too busy to talk with you.

If you are menopausal, put the gun down, hang up, turn on the fan, lie down and cry. You won't be crazy forever.

This coming week is National Mental Health Care week. You can do your part by remembering to contact at least one unstable person to show you care.
posted by Steveg @ 10:42 AM

About Us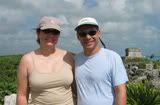 Contributors:
Our Story:
I'm Steve and this is my wife Stefanie. This is our story, mostly seen through my eyes, of the journey to create our family by adopting a child from Russia.
The Great Snowsuit Swap
Donate your old snowsuits or other one time use items to other adoptive parents at: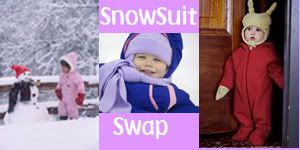 Previous Post
Archives
Powered by


Original template design by Isnaini Dot Com
Thoughts
"The two greatest obstacles to democracy in the United States are, first, the widespread delusion among the poor that we have a democracy, and second, the chronic terror among the rich, lest we get it."

Edward Dowling