Currently in Novosibirsk:
Novosibirsk Webcams
Our visitors:
Settling In
Saturday, December 15, 2007
We're all settling into the new routine but boy did Andrei give Stef and I some cold! This is the worst one I've had in years and of course it's merely the first of a constant string that my son will bequeathing to us. He seems to be doing great in terms of being happy and active. The number of temper tantrums have gone way down. Thanks I'm sure to the fact that we ignore most of them. We're also getting better and identifying which tantrums are just plays for getting what he wants.

He's eating well, although he seems to not be eating as much as we'd like him to. We're just shooting for the recommended diet for his age which is only around 1,000 to 1,300 calories a day. But he barely hits that. He doesn't seem to like vegetables too much but is crazy about fruits and the strangest of all, doesn't really eat meat that much. Here he is enjoying a peanut butter and jelly sandwich and a banana for lunch.




Since we got back early due to the 10 days waived, we had to reschedule his first pediatrician visit and due to the holidays they were only able to get him in as early as Monday. So we'll ask the Doc about his diet then, although we've heard that we shouldn't be too worried about getting a perfectly balanced diet in during the toddler years.

Don't argue with the Russians

So my story today comes from when we were in Novosibirsk and trying to change our flights to Moscow due to the waived waiting period. We were on Aeroflot and had enjoyed their flights even more than US carriers (better food, better service, etc.). Well that may be true of the actual flight, but the customer service at the local ticket office leaves a lot to be desired. First off, ALL Russian customer service leaves a lot to be desired! And this little exchange is similar to just about every dialogue between a customer and a company (or government) employee.

Well we're in this Aeroflot office and we're trying to change our tickets. The girl behind the counter tells our translator that she needs the final page of the ticket package. It's merely some page that shows the itinerary. Please note, we have our tickets but not this one page at the end. So we tell her that and then she says that we cannot change our tickets, that we must have that one page. We tell her we haven't got it the travel agent only sent us the tickets. She says she won't change them without the itinerary page. We say we don't have it. This goes on for a good 20 minutes.

Finally we just tell her forget it and book us new tickets and we'll just refund the tickets ourselves. Which of course we really couldn't do because they were not fully refundable tickets and getting a credit on Aeroflot isn't that valuable to us. But at this point I could really care less about the $600 or whatever those things cost us.

The point of this story is there is no point to arguing with a Russian government official or whoever is in charge for the Russian company you are dealing with. They just have no concept of dealing with a customer. So just don't bother.
posted by Steveg @ 1:08 PM

About Us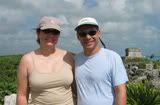 Contributors:
Our Story:
I'm Steve and this is my wife Stefanie. This is our story, mostly seen through my eyes, of the journey to create our family by adopting a child from Russia.
The Great Snowsuit Swap
Donate your old snowsuits or other one time use items to other adoptive parents at: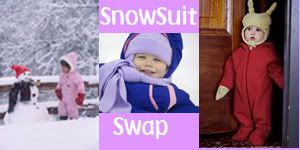 Previous Post
Archives
Powered by


Original template design by Isnaini Dot Com
Thoughts
"The two greatest obstacles to democracy in the United States are, first, the widespread delusion among the poor that we have a democracy, and second, the chronic terror among the rich, lest we get it."

Edward Dowling