Currently in Novosibirsk:
Novosibirsk Webcams
Our visitors:
Ahh the holidays
Thursday, December 27, 2007
The holidays for us were I guess typical for most people: lots of fun and a bit of "work" too (or any other word you may choose to substitute). It's nice to have family around but when entertaining guests it's also quite a bit of work. And with only having Andrei with us for about a week before extended family arrived (and that week we were all sick) it was especially a challenge for both Stef and myself. But we made it through Christmas and now can get back to the routine we had started to set up.

I will say that Andrei did extremely well with one set of grandparents and we had gone out to restaurants left and right and he performed like a champ. We've tried to establish some ground rules around eating (i.e, being well behaved) at the house and that seems to translate quite well when he's out on the town.

We still let him do his thing and eat the way he wants to eat and be as messy as he wants to be. After all he's a toddler! Interestingly enough he's a bit of a neat freak. Well, perhaps neat freak is too strong a label. But he does as he gets close to finishing with his meal reach out his hands for us to wipe them off. It's pretty amazing. He doesn't like his face cleaned though, but, hey, who does?

His eating habits are also quite funny. He'll try just about anything but if the taste (or texture) isn't to his liking he starts to spit it out and continues to do so until every little bit is out of his mouth. This is about the only time when he actually will allow us to clean his face with a baby wipe. I guess he figures we're helping the cause of "evil food" removal.

His first set of grandparents left today and as I said it will be nice to settle down and get comfortable and back onto a normal routine. But we did work hard to at least try to maintain the pattern we'd like him to be on even throughout the holidays. And he's really settling into that. I'm really sort of shocked at how fast he is settling in.

His bonding to us was extremely apparent with the arrival of the grandparents. He really was pretty apprehensive with them and only allowed to be picked up by them on the last day of the week long visit (and even then only briefly). Sounds kind of rough but Stef was pretty pleased (as I was) that he was that way because of course our first job is to establish that special bond of Mommy and Daddy. And clearly we are on the way toward that goal. However, I'm not quite sure we are there yet since this was only our first visit with other people in the house.

But over the next month we're going to have another set of grandparents and various close friends (most with little ones themselves) so we should get a good sense for how he's doing. Health wise he's fine. He's a bit shy on the iron side so his pediatrician is having him take some iron additives just for a month and with his improved diet we're hoping he'll be fine. We also need to provide a stool sample which I'm like 99.9999% sure will show a nice case of Giardia infection. But that's pretty common in Russia and very easy to treat so I'm not concerned.

I'm going to try to catch up with some of the developmental things we are seeing Andrei do (literally on a daily basis). With the holidays over my goal is to get back to daily posts or at a minimum every other day. So stay tuned.
posted by Steveg @ 7:16 PM

About Us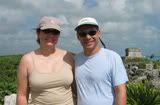 Contributors:
Our Story:
I'm Steve and this is my wife Stefanie. This is our story, mostly seen through my eyes, of the journey to create our family by adopting a child from Russia.
The Great Snowsuit Swap
Donate your old snowsuits or other one time use items to other adoptive parents at: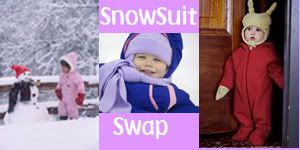 Previous Post
Archives
Powered by


Original template design by Isnaini Dot Com
Thoughts
"The two greatest obstacles to democracy in the United States are, first, the widespread delusion among the poor that we have a democracy, and second, the chronic terror among the rich, lest we get it."

Edward Dowling