Currently in Novosibirsk:
Novosibirsk Webcams
Our visitors:
Having some fun
Monday, May 28, 2007
Had some fun over the past few weeks.

First we visited with our friends Nina and Luigi who adopted their beautiful little girl, A., from the Samara region last year. She's not just an extremely cute little girl but also very precocious. Now she may have been more comfortable because she was at her own house (not to mention that we where there after her nap) but she was just full of fun and very outgoing.

One of the other cool things that Stef noticed was that even though she would play with us and sit on our laps and such, she kept looking back at mom and dad to make sure everything was okay. That was pretty cool because as some of you may know, with adopted kids that's one of the strong signs that they've bonded with their adopted parents well.

Nina gave me permission to post this picture and what's going on is that A. is watching one of her learning shows on the TV and using me as her lounge chair. It's hard to see in the photo but she's actually using my arms like the arms of a chair. But you can definitely see how cute she is.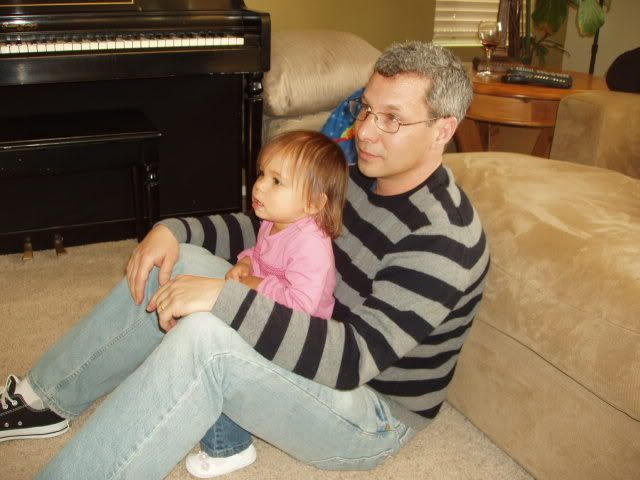 But I think there was something wrong with their camera because it shows way too much of my gray hair.

Seriously though, I should point out that I started getting gray when I was in my late 20's. But at least I have all my hair. And I have a feeling I won't be going bald anytime soon. I understand it's past through the mother's side and my maternal grandfather had a full head of hair. Of course for me it looks like it's going to be a full head of gray hair, but never look a gift horse in the mouth.

We also went to our final ballet of the season with our other friends who adopted from Russia and had a great time in the city with them. Oh, the "in the city" part is how Bay Area people talk about San Francisco. Even folks who actually live in the city of San Francisco don't call it San Francisco, they just say "the city."
posted by Steveg @ 8:32 PM

Just checking in
Wednesday, May 23, 2007
I still have no real news but I should probably say that I'm not staying away from posting because I'm upset. The main reason I'm maintaining the adoption on the back burner is that, for lack of a better analogy, a watched pot never boils.

It's easy to be mad at the current situation for it impacts the lives of thousands of kids who desperately need more one on one time, better nutrition, better health care, etc. But if you are logical and intelligent, which pardon me for throwing modesty aside, I feel I am, it is difficult to level the anger at the appropriate parties.

First we don't know exactly who is holding up the reaccreditation process. Granted it's probably not anyone within the MOE and more than likely it's folks within the Ministry of Justice or Ministry of Internal Affairs, but those are large organizations and it's reasonable to assume the real thorn is probably just some meaningless little simpleton bureaucrat who sees himself as a champion of Russian nationalism.

Isn't it funny how people who beat their chest about being a true patriot are usually the most psychotic. I forget who said it but one of my other favorite quotes states "All the war-propaganda, all the screaming and lies and hatred, comes invariably from people who are not fighting." And whoever the official or officials are that are holding up reaccreditation probably have never even been to one of their own orphanages.

Most everyone has heard the sadistic quote by Robert Duvall's character in the movie Apocalypse Now about loving the smell of napalm in the morning. But as he ends that disturbing monologue he nods at Martin Sheen and says..."Someday this war's gonna end."

Yep, that's true, they all eventually do. But in the interim they sure cause a lot of misery. And someday this prime example of the negative aspects of legislation and the workings of government will end too. I knew there was a good reason why I could never lead a political life.

For those still in the process and who need a word of encouragement, keep in mind that overwhelming majority of Russian government officials who can impact adoptions support international adoption. And the preponderance of the current legislation has been designed to make the adoption process run more smoothly in the future than it has in the past.

Until something really interesting comes out I probably won't be posting too much. Stef said I don't necessarily have to post about adoption issues, but I think the topics that I wish to share my thoughts aren't all that interesting for the typical adoptive parent. That's one of the funny things about adoption. It really cuts across all economic, cultural, and religious lines. You really get a sense for the fantastic variety of Americans out there. On the other hand, it's also a bit frightening when you see how "mainstream" can be somewhat "extreme" on a few topics.
posted by Steveg @ 1:18 PM

Happy Mother's Day
Sunday, May 13, 2007
Happy Mother's Day to all the moms and soon-to-be moms, especially my mom. This is one of my favorite pictures with my mom.
posted by yorkiemom @ 12:28 PM

Tomorrow is another day
Tuesday, May 08, 2007
Regrettably my anger over the stupidity of the oxymoron known as "Russian government" has kept me from posting anything on the blog lately. And that trend will most likely continue for the next several months. On a positive side we're actually currently having a great time in our lives right now, as long as we don't think about adoption, which thankfully we are avoiding quite well.

Stef will most likely give out any inside info we acquire and relate anything else that strikes her fancy (like bad drivers for example). But my current temperament with the process has so much contempt that the venom that would flow from my keyboard really would serve no purpose. Getting mad doesn't solve anything and stating the obvious that most government leaders lack leadership does very little as well.

This is not a hopeless situation, quite the contrary. No war lasts forever, good (in a global sense) always conquers evil, and eventually intelligence overcomes stupidity (I even have hope for the current world leaders on that one). And what we're shooting for is not world peace, so I'm extremely confident that the outcome will be a positive one for us in a relatively short time.

But for the time being, I'm going to be taking an "Adoption Vacation" or more aptly a vacation away from adoption. I've learned from Stef that sometimes the best thing to do is to walk away from a bad situation for awhile. Probably best embodied by the great Scarlett O'Hara quote...

"I can't think about that right now. If I do, I'll go crazy. I'll think about that tomorrow. Tomorrow is another day."
posted by Steveg @ 10:15 AM

About Us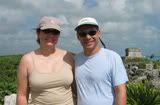 Contributors:
Our Story:
I'm Steve and this is my wife Stefanie. This is our story, mostly seen through my eyes, of the journey to create our family by adopting a child from Russia.
The Great Snowsuit Swap
Donate your old snowsuits or other one time use items to other adoptive parents at: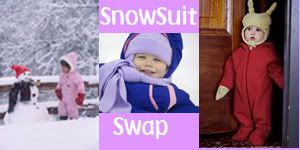 Previous Post
Archives
Powered by


Original template design by Isnaini Dot Com
Thoughts
"The two greatest obstacles to democracy in the United States are, first, the widespread delusion among the poor that we have a democracy, and second, the chronic terror among the rich, lest we get it."

Edward Dowling