Currently in Novosibirsk:
Novosibirsk Webcams
Our visitors:
Tomorrow is another day
Tuesday, May 08, 2007
Regrettably my anger over the stupidity of the oxymoron known as "Russian government" has kept me from posting anything on the blog lately. And that trend will most likely continue for the next several months. On a positive side we're actually currently having a great time in our lives right now, as long as we don't think about adoption, which thankfully we are avoiding quite well.

Stef will most likely give out any inside info we acquire and relate anything else that strikes her fancy (like bad drivers for example). But my current temperament with the process has so much contempt that the venom that would flow from my keyboard really would serve no purpose. Getting mad doesn't solve anything and stating the obvious that most government leaders lack leadership does very little as well.

This is not a hopeless situation, quite the contrary. No war lasts forever, good (in a global sense) always conquers evil, and eventually intelligence overcomes stupidity (I even have hope for the current world leaders on that one). And what we're shooting for is not world peace, so I'm extremely confident that the outcome will be a positive one for us in a relatively short time.

But for the time being, I'm going to be taking an "Adoption Vacation" or more aptly a vacation away from adoption. I've learned from Stef that sometimes the best thing to do is to walk away from a bad situation for awhile. Probably best embodied by the great Scarlett O'Hara quote...

"I can't think about that right now. If I do, I'll go crazy. I'll think about that tomorrow. Tomorrow is another day."
posted by Steveg @ 10:15 AM

About Us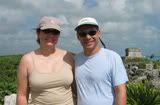 Contributors:
Our Story:
I'm Steve and this is my wife Stefanie. This is our story, mostly seen through my eyes, of the journey to create our family by adopting a child from Russia.
The Great Snowsuit Swap
Donate your old snowsuits or other one time use items to other adoptive parents at: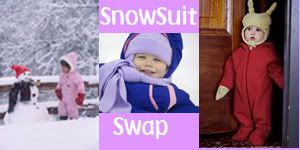 Previous Post
Archives
Powered by


Original template design by Isnaini Dot Com
Thoughts
"The two greatest obstacles to democracy in the United States are, first, the widespread delusion among the poor that we have a democracy, and second, the chronic terror among the rich, lest we get it."

Edward Dowling