Currently in Novosibirsk:
Novosibirsk Webcams
Our visitors:
What's going on?
Wednesday, April 18, 2007
That is the question everyone seems to be asking these days, especially with all the articles in papers and on websites claiming "Russia Suspends US Adoptions". If you haven't been intimately involved in the Russian adoption process, especially surrounding the accreditation of adoption agencies, this sounds quite alarming. The tone of the articles imply that there has been a sudden shutdown of US adoptions from Russia.

In reality, the situation is one that most of us living through the process of waiting for our agencies to become re-accredited with the Russian government are so familiar with. Since last May all accredited agencies have seen their accreditation expire with the last few agencies accreditations expiring last Wednesday which is what triggered the articles. This also is not just a US problem as no other countries (Canada, Spain, and Italy being the countries with the most children adopted from Russia) have agencies with a current accreditation.

To recap the accreditation timeline:
- April 2006 - the new NGO law went into effect, but no one knew if it would apply to adoption agencies, we find out later that yes it will apply so all agencies need to be registered as NGOs

- May 2006 - the first of the agency accreditations (including ours) expire

- August 2006 - the first agencies obtain NGO registration

- November 2006 - the new accreditation regulation is published, but the details on how apply is still a question

- December 2006 - guidelines for applying for accreditation are published and our agency's documents are submitted.

- March 2007 - additional information is requested of all agencies applying for accreditation. The US State Department agrees to send a letter on behalf of all the US agencies.

- April 2007 - The US State Department letter is sent to Moscow. The last few agencies have their accreditation expire


Hopefully we'll see accreditation happen soon for all agencies that have applied, but as we know oh too well. Nothing is certain in Russian adoption.
posted by yorkiemom @ 1:59 PM

About Us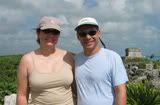 Contributors:
Our Story:
I'm Steve and this is my wife Stefanie. This is our story, mostly seen through my eyes, of the journey to create our family by adopting a child from Russia.
The Great Snowsuit Swap
Donate your old snowsuits or other one time use items to other adoptive parents at: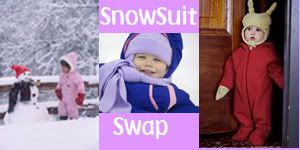 Previous Post
Archives
Powered by


Original template design by Isnaini Dot Com
Thoughts
"The two greatest obstacles to democracy in the United States are, first, the widespread delusion among the poor that we have a democracy, and second, the chronic terror among the rich, lest we get it."

Edward Dowling