Currently in Novosibirsk:
Novosibirsk Webcams
Our visitors:
Baby Sign Language
Sunday, March 18, 2007
We had heard about baby sign language before but when we saw that cool video of Elle's pickle both speaking some of the words he knew as well as signing them that really put the hook into us. Well Stef bought this cool little book on teaching sign language (when I say little, it's 4 inches by 4 inches but over 300 pages long). She didn't get it from Amazon just using their webpage to show the book.

Some might be saying, "why would you need to teach a kid that can speak sign language?" Well, the concept is pretty simple. Children learn to communicate rather early on (like the instant they are born), however structured verbal communication (e.g., the English language) is typically not even begun until they are around 12 to 18 months (and yes, some pick it up earlier and some later, that's perfectly normal).

Simple sign language can actually be started when the baby is around 6 to 8 months old. And the advantages are plentiful. Rather than just crying to try to communicate to mommy and daddy that they are hungry, or tired, or need a diaper change, or want their favorite toy, or want to go outside, or want to go inside, or...well you get the point. They can actually be a tad more specific, they are empowered to communicate early on and thus increases their self-esteem.

Not to mention reduces some frustrations for both child and parent alike. It is also theorized that baby sign language enhances your child's language skills and IQ and more importantly can enhance the bonding experience.

With all that good stuff going for it, we've bought a book, going to do some early learning ourselves, and then introduce it to Lil' G (when of course there is a Lil' G, soon...very very soon).
posted by Steveg @ 10:40 AM

About Us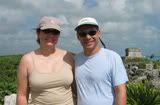 Contributors:
Our Story:
I'm Steve and this is my wife Stefanie. This is our story, mostly seen through my eyes, of the journey to create our family by adopting a child from Russia.
The Great Snowsuit Swap
Donate your old snowsuits or other one time use items to other adoptive parents at: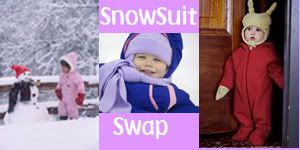 Previous Post
Archives
Powered by


Original template design by Isnaini Dot Com
Thoughts
"The two greatest obstacles to democracy in the United States are, first, the widespread delusion among the poor that we have a democracy, and second, the chronic terror among the rich, lest we get it."

Edward Dowling