Currently in Novosibirsk:
Novosibirsk Webcams
Our visitors:
Hotline news: more details on what's going on
Thursday, March 15, 2007
On the hotline yesterday they mentioned about some recent documentary by Russian TV that did not show foreign adoptions in a positive light. Of course, this is par both for the predominant viewpoint of Russians towards foreign adoption and quite frankly for any peoples toward foreigners (most U.S. TV shows that discuss the whole illegal immigration don't really show the immigrants in a positive light either).

This kind of thing doesn't really bother me much. First, it's just human nature (unfortunately) to hate people who are not like you. And second, and I have to apologize it's a very selfish reason, but we are so far along in our adoption process that anything like this won't really effect us. Like I said, it's a very selfish thought, sorry about that. I believe our agency mentioned it primarily because adoption is their business and they are very concerned with how the landscape of their business will change over time. And negative TV shows could impact public thought and make government officials write up new laws which could adversely effect foreign adoptions. But that would be a long way off and as I said will have zero effect on us (again, sorry for being selfish).

On the more topical side, they reiterated that their Moscow office officials are hearing significant frustrations from the orphanages in the various regions they work in about overcrowding. They added some specific info. Evidentially it is getting so bad that some orphanages are no longer accepting new infants from the maternity hospitals.

They also restated that some of the regional departments of education have called the Ministry of Education in Moscow to air their complaints about overcrowding and asking the MOE to speed up accreditations. As I've said before, it's unknown whether or not this will have any effect. However, it is good that at least the Russians themselves are the ones asking the MOE to get a move on.

The interesting part of this is that this overcrowding is occuring even in spite of that new Russian law that gives significant sums of money to Russians who adopt. So it's pretty obvious that new law is having no impact on adoptions and that this major overcrowding is due to the stoppage of foreign adoptions. If you recall I had a major rant about this new law and that I thought it would have very little impact. Actually my main purpose of the rant was that a supposed "expert" (a Russian lawyer here in the U.S. that works with people doing independent adoptions) had said "...This law has already made an impact on Russian society..." and would have a major negative impact on foreign adoptions and that more children will "...adopted by Russian families."

(sound of the "wrong answer" buzzer going off)

Well, I guess she's wrong on that score. What really ticked me off was that she misrepresented what the law actually said and being she's an adoption lawyer I find that totally inexcusable. Because she is basically in competition with adoption agencies her comments (which she sent to like every Russian adoption forum on the planet) seemed to me to be some marketing ploy to get new clients for herself (since indepent adoptions do not require an accredited agency).

Okay, Steve, okay. We get you're upset. Just breathe, breathe.
posted by Steveg @ 12:19 PM

About Us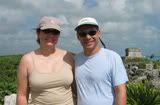 Contributors:
Our Story:
I'm Steve and this is my wife Stefanie. This is our story, mostly seen through my eyes, of the journey to create our family by adopting a child from Russia.
The Great Snowsuit Swap
Donate your old snowsuits or other one time use items to other adoptive parents at: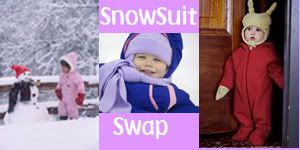 Previous Post
Archives
Powered by


Original template design by Isnaini Dot Com
Thoughts
"The two greatest obstacles to democracy in the United States are, first, the widespread delusion among the poor that we have a democracy, and second, the chronic terror among the rich, lest we get it."

Edward Dowling