Currently in Novosibirsk:
Novosibirsk Webcams
Our visitors:
Nice Weekend
Sunday, February 11, 2007
So we had a very nice weekend. The rain finally stopped today and we did much needed yard work. And yesterday we had this season's first performance for the San Francisco Ballet. We've been doing the ballet thing for the past several years and I have to say I really enjoy it.

I still like watching my 49ers play, but I think I like the ballet as much if not more. It's getting a bit tiresome hearing the all-to-common drug, violence, inflated egos, unsportsmanlike attitudes, etc. that seem to permeate around today's athletes in major sports (football, baseball, etc.).

So it's quite refreshing to see other athletes that give you some great performances without all the baggage. And these dancers are without question incredible athletes. As the saying goes, these folks are totally cut.

So overall it was a very nice weekend and we didn't think about adoptions at all....which was even nicer.
posted by Steveg @ 11:08 PM

About Us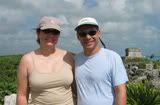 Contributors:
Our Story:
I'm Steve and this is my wife Stefanie. This is our story, mostly seen through my eyes, of the journey to create our family by adopting a child from Russia.
The Great Snowsuit Swap
Donate your old snowsuits or other one time use items to other adoptive parents at: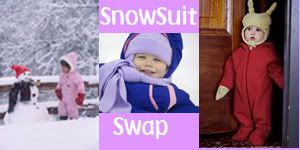 Previous Post
Archives
Powered by


Original template design by Isnaini Dot Com
Thoughts
"The two greatest obstacles to democracy in the United States are, first, the widespread delusion among the poor that we have a democracy, and second, the chronic terror among the rich, lest we get it."

Edward Dowling