Currently in Novosibirsk:
Novosibirsk Webcams
Our visitors:
New POW (Purchase of the Week)
Thursday, February 08, 2007
For all you ladies out there (we men of course are just not in the same league). If you think you are a great shopper and always get great deals on your purchases, I really need to bring you down to earth. Stefanie, my beloved wife, holds the illustrious position of Princess of Deals. Actually Princess isn't really high enough of an honor, let's make it Czarina of Deals

And it is one of her recent gems that is honored as the new Purchase of the Week.

I wrote this story about car seats and if you recall we settled on the Britax ones which are pretty expensive.

Well, Stef kept searching for ones which had discontinued fabric, actually they have same fabric but just different colors and patterns. And they change them from time to time, discontinuing some and adding new ones. And of course the stores need to unload the old fabric models.

Anyway, we just got two of the Marathon car seats from Albee Baby for $209.99 (they're still on sale but now at $219.99). The new models go for $269.99. So it was a great deal plus shipping is free from that place! So I'm telling you, my chick really knows how to get a good deal.

The fabric is actually really nice, I guess it's a bit pedestrian, but I think it makes it look more posh than some of the funky covers (although we both really liked the "Cowmooflage"). But I do like that this one looks more, I dunno, luxurious. After all it's going in my BMW so I need to make sure the kid gets the full riding in style feeling.

I also need to mention a few things about getting it into the car (which I have done) and some advice for those who believe they can get by with just one car seat (if you have two cars). But that's a whole 'nother story.
posted by Steveg @ 7:55 PM

About Us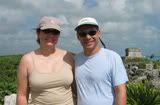 Contributors:
Our Story:
I'm Steve and this is my wife Stefanie. This is our story, mostly seen through my eyes, of the journey to create our family by adopting a child from Russia.
The Great Snowsuit Swap
Donate your old snowsuits or other one time use items to other adoptive parents at: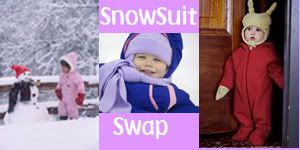 Previous Post
Archives
Powered by


Original template design by Isnaini Dot Com
Thoughts
"The two greatest obstacles to democracy in the United States are, first, the widespread delusion among the poor that we have a democracy, and second, the chronic terror among the rich, lest we get it."

Edward Dowling