Currently in Novosibirsk:
Novosibirsk Webcams
Our visitors:
A real Disney Top 10
Wednesday, February 07, 2007
Steve's top 10 list of Disney movies did prompt me to provide my input on this very important subject. I've included my top 11 since I really had problems narrowing the list this far. You will notice a couple of themes in the list – princesses and animals.

11. Finding Nemo (2003) – Who couldn't love a movie about fish and the story behind the movie is really touching.

10. The Lion King (1994) – Another animal movie, this one makes me cry every time. But most Disney movies do.

9. Monsters Inc. (2001) – This movie is really fun.

8. 101 Dalmations (1961) – Here we go with the animals again.

7. The Aristocats (1970) – More animals – and Marie (the girl kitten) could be a princess.

6. Toy Story (1995) – This movie came out when I was still working for Sun Microsystems. Since they provided the computer equipment for producing the movie, and this was also back in the dot com heyday we had a huge party at work. So in addition to being a great movie, I got half a day off.

5. Mary Poppins (1964) – A Disney classic. I also love movies (or really anything) with costumes and dancing.

4. Lady and the Tramp (1955) – This time it's puppy dogs with a great story.

3. Sleeping Beauty (1959) – Sleeping Beauty is one of my favorites. A classic princess movie and also ballet. Have I mentioned I have tickets to this ballet and it doesn't look like Russian accreditation and travel will get in my way (not that this would stop me in the slightest). Yippee.

2. Peter Pan (1953) – One of my favorite characters Tinker Bell is in this one. You can't help but love the pixie with the pout.

1. Cinderella (1950) – I love love love this movie. It's the classic princess movie. I'm also a princess addict – I'll admit that. My phone ringer is the Cinderella song, my Kleenex box at work has princesses on it, who knew there was so much princess stuff. I think everyone underestimates how hard it really is to be a princess.

Honorable Mention – Snow White and the Seven Dwarfs – an extraordinary effort for a princess to manage living with seven men.
posted by yorkiemom @ 3:31 PM

About Us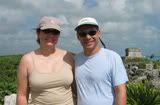 Contributors:
Our Story:
I'm Steve and this is my wife Stefanie. This is our story, mostly seen through my eyes, of the journey to create our family by adopting a child from Russia.
The Great Snowsuit Swap
Donate your old snowsuits or other one time use items to other adoptive parents at: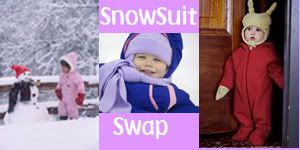 Previous Post
Archives
Powered by


Original template design by Isnaini Dot Com
Thoughts
"The two greatest obstacles to democracy in the United States are, first, the widespread delusion among the poor that we have a democracy, and second, the chronic terror among the rich, lest we get it."

Edward Dowling