Currently in Novosibirsk:
Novosibirsk Webcams
Our visitors:
A few words about youth sports
Monday, February 19, 2007
I've coached youth sports for years (but that was quite some time ago). I had coached both boys and girls, usually 4th-7th graders (9 to 13 years old) but was even was a high school baseball coach for awhile. And I firmly believe that sports are a great way for kids to learn about some very key lessons that can help them throughout their lives.

However, even back in the 80's and 90's when I was doing most of my coaching there were naturally some negative elements swirling around what should have been an educative and positive experience.

Of course the kids themselves are rarely if ever the problem. I have had a few "bad kids" and by the time they get to being an evil nasty 6th grader it's rather a chore to try to show them that being good is actually more fun than being a little s%$t.

No, I'm referring to the bane of any youth sport activity...the parent.

Let me rephrase that...the overly competitive parent. I'm sure it's gotten worse over the years, but usually there were only a handful of these gems for each team I coached (although, I've had the good fortune to have several teams that didn't have any).

And that's why I'm doing research now, even though the child we adopt will not play organized sports for quite awhile, trying to find entire programs or leagues that bill themselves as "anti-competitive". Competition is not a bad thing, in fact it's hard-wired into all of us and helps us to be successful. The thing is there is really no need to expand on the natural competitiveness we all have inside us. And that's when the problem manifests itself, when people try to intensify their natural competitiveness. And throwing that into a regimen where kids are suppose to be having fun while also learning how to work with others as a team and you get some really distorted outcomes.

It use to be (in the places I lived) that the programs known as "park leagues" were the ones that were much less competitive while something like the organization known as "Little League" was the uber competitive ones. I'm not sure that distinction still exists and hence my need for some research. The other way to avoid overly competitive situations (again in the past) was to select sports like soccer over football and baseball, but I'm not sure if that's true anymore either.
posted by Steveg @ 9:52 AM

About Us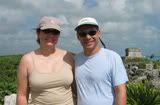 Contributors:
Our Story:
I'm Steve and this is my wife Stefanie. This is our story, mostly seen through my eyes, of the journey to create our family by adopting a child from Russia.
The Great Snowsuit Swap
Donate your old snowsuits or other one time use items to other adoptive parents at: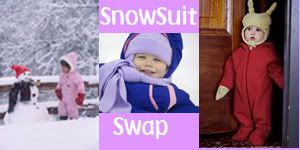 Previous Post
Archives
Powered by


Original template design by Isnaini Dot Com
Thoughts
"The two greatest obstacles to democracy in the United States are, first, the widespread delusion among the poor that we have a democracy, and second, the chronic terror among the rich, lest we get it."

Edward Dowling