Currently in Novosibirsk:
Novosibirsk Webcams
Our visitors:
Just a little update on the recent news
Friday, March 23, 2007
Jim came out with his analysis which is probably even more logical and more accurate a guess than mine since even if I try to be neutral I am of course going to be a bit bias since we're still in the throws of the adoption process. Whereas Jim can really take more of an outsiders view.

Let me quote a few of his comments here for those who don't read the FRUA forums (that's basically our family members, since I think all the other readers are also adopting parents and I believe they all read FRUA quite a bit).


"The MoE was trying to get accreditations through the process while respecting the three-month time limit. There is someone in the Ministry of Justice who is creating a delay by asking for a superfluous document that wasn't originally specified. The MoE realized that it could not make the deadline with one or more of the agencies who applied, so it published an official letter both to ask for the document and point the finger in a public way at the cause of the delay."


Jim also provided some history about who is now in charge of the MOJ and that they have a long history of being unfriendly towards international adoption. So it makes sense that they are throwing in a few wrenches here at that last minute.

However, Jim goes on to say...

"So what does all this mean for the future of the accreditation process? Notice that nowhere in the letter does it say anything about this document resetting the three month clock. I think many of us have speculated that the clock resets with each new document request, but I have never seen anything official to confirm that. It's possible, sure, but we don't know that. So, let's just assume for the moment that the clock does not reset. That would mean that we are in overtime. And if this document satisfies the delayer(s), and if other officials are put off from asking for more documents, then I think this could signal that we are close to the end of the accreditation process, at least for some of the agencies. I prefer to be optimistic about it, even though I have no proof."


Partly because I want it to be this way and mostly because it makes sense, I too believe this is the likely outcome. And as I've said being that he is already completed his adoption a couple years back, Jim is going to give a more level headed analysis of what is going on. It's not that I typically agree with his viewpoint, it's just that he's always very logical and seems to be right a lot more often than he isn't. And so, like our agency's comments, I tend to believe what Jim says.

Let me also add that our agency updated their hotline with the news yesterday and they seemed pretty nonchalant about the whole thing. And that, in my mind, just reinforces the view that Jim points out that this is just a little bump but not a major delay. As I always point out, our agency has a tendency for painting a very accurate (and sometimes melancholy) view. And if they don't see this as a major negative than I'm like 99.999% sure it won't be.
posted by Steveg @ 10:55 AM

About Us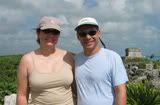 Contributors:
Our Story:
I'm Steve and this is my wife Stefanie. This is our story, mostly seen through my eyes, of the journey to create our family by adopting a child from Russia.
The Great Snowsuit Swap
Donate your old snowsuits or other one time use items to other adoptive parents at: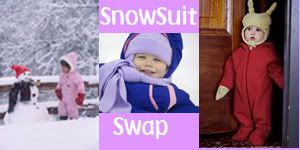 Previous Post
Archives
Powered by


Original template design by Isnaini Dot Com
Thoughts
"The two greatest obstacles to democracy in the United States are, first, the widespread delusion among the poor that we have a democracy, and second, the chronic terror among the rich, lest we get it."

Edward Dowling