Currently in Novosibirsk:
Novosibirsk Webcams
Our visitors:
We're Parents!!!
Friday, November 30, 2007
Well thankfully the judge looked past the fact that the sheer scope of this event in our lives made us both sound like babbling idiots. And I'm a fairly good public speaker but unfortunately some alien took over my mind during the proceedings.

As Steve Jobs would say, just one more thing.

Our 10 days were waived!!! Which was beyond a surprise since they have rarely been waiving it here ever since accreditations. We are currently in total shock and when we come back down to earth we'll post more details.
posted by Steveg @ 2:16 AM

We've arrived!!!
Wednesday, November 28, 2007
Made it safely. Holy Cow is it cold, but thankfully not snowing. We meet with our little guy later today and court is tomorrow. Depending on the timing of everything I'll try to post the news tomorrow as soon as possible.

Congratulations to the folks that are with the agencies in the (finally!!!) third batch. I saw the info on FRUA, but not sure which ones made it.
posted by Steveg @ 9:28 PM

Traveling day
Monday, November 26, 2007
We head out this evening for our red-eye flight the first of our 3 leg journey to Russia. Between 20+ hours in the air, layovers, and time zone differences we end up arriving in Novosibirsk on Thursday morning.

We'll try to post updates often. It's a bit surreal that we're actually getting close to becoming a family. Tossing out good vibes so others can get this feeling soon.
posted by Steveg @ 8:50 AM

The packing War Room is reopened!
Saturday, November 24, 2007
We used the nursery as our packing room for trip #1 and it's once again being used for that function as we prepare for trip #2. Of course this packing is all the more special because we get to pack (at least for the return trip) for three. There are tons of good packing tips on the FRUA forums and yahoo groups so I'm not going to repost those here since it'll take up pages of space.

Oh, side note, when you know your region I highly recommend joining a region specific yahoo group (assuming one exists for your region). They can be extremely valuable with information that is...well...specific for your region.

We'll be about 95% packed by tomorrow (toiletries, etc. being the exceptions). Stef and I did some practicing of putting on all the layers (including hats, scarfs, coats, and gloves) just to get a feel for all that clothing, it was quite funny. I've been monitoring the weather outlook and it's going to be a balmy 19 degrees on Thursday when we arrive in Novosibirsk.

Ahhh...Siberia.
posted by Steveg @ 8:17 PM

Happy shopping...er...Thanksgiving
Friday, November 23, 2007
Well I hope everyone had a safe and happy Thanksgiving. Stef ran out today to grab some last few gifts. She's having a tough time with stuff for the men (our agency's Moscow head guy and the drivers of course are men). At least the stuff she bought for the women must be nice. I say it must be because some of the stuff she bought two of. Yes that's right, one as a gift and one for herself. I married a shopper, alright.



posted by Steveg @ 9:44 AM

Now we just need to pack
Wednesday, November 21, 2007
Our visas have arrived and the only thing we need to do is pack. Actually there are a few minor things we need to get done, but overall we're about set. One of the other families that traveled with us on trip #1 also got a court date on the same day and will be with us again. Which is awesome because we really enjoyed their company on trip #1.

Anyway, they did a really cool thing on trip #1 that I wanted to share (this is actually their second adoption from Russia so we chalk it up to both their brilliance and their experience). They brought some clothes with them that first trip and it really helped to see what size their boy wore. The added benefit was all their pictures from the first trip had their little cutie in cool looking clothes.

So for those of you heading out on the first trip, I highly recommend doing this.
posted by Steveg @ 10:09 AM

More good news
Tuesday, November 20, 2007
After waiting way too long and suffering far more than us with the accreditation woes, Rob and Dede made a switch to a different agency (one that is accredited). They were one of the reasons I'm so strongly suggesting folks who are just starting out to try to stick with one of the accredited agencies.

Anyway, to the good news. They made the switch only about a month ago and, drum roll please, got their referral call yesterday. Stop by their blog for more of the great details.
posted by Steveg @ 7:59 AM

Holiday Smoliday
Monday, November 19, 2007
Because we've been waiting with bated breath for the past several weeks we naturally made no plans whatsoever for Thanksgiving. And so yesterday we had to come up with a plan for what we are going to do on Thursday. Actually we're going to start setting up the "packing room" (more on that later), but most family members are in Southern California and with a 20+ hour plane ride coming up next Monday we, oddly enough, have no desire to do any traveling this week. And quite frankly we're sort of looking forward to having our last bit of quiet private time with just the two of us.

We also don't want to make some big turkey dinner for ourselves and all of the sudden Stef came up with the ideal solution. We'll make a nice dinner (with some Champagne to celebrate of course) and the entrée is...

Beef Stroganoff

How apropos you say.
posted by Steveg @ 10:58 AM

Getting the travel stuff going
Sunday, November 18, 2007
For some people one of the cons of Russian adoption is that you have to take two trips. The first to meet your child and the second for the court date and to pick them up and bring them home. But interestingly enough, the first trip which is usually quite short (a week or even less) provides a nice prep for the longer and naturally more important second trip.

And so on Friday we knew the two key things we had to get done that day, or at least started. The first being the visas which we use a company in New York called Russian American Consulting. Typically your agency will let you know who they recommend using (RAC is the one our's suggests) but if not these guys are bullet proof. Because of the holiday next week we had to use one of their expedite services (read as: Cha-ching!!!) but we will have our visas back to us on Wednesday.

I should point out that although this is my blog and I typically write the stories, Stefanie is truly the woman in charge when it comes to this adoption. She is also the person in charge of anything in our lives that revolves around scheduling.

So even though I'm talking about these things, she is the one who actually is doing the work. However, I do wish to mention that I am the one bringing stuff to Fedex. And when it comes to dropping stuff off, I'm very good. In fact, I think I deserve at least an "A-" for my work in that area.

On a serious note, the second item we got going on Friday was our flights. Some agencies require you to use their travel agents or might even do the flights for you. Ours recommends a few travel agents but let's us handle it anyway we wish, but we are required to verify with them our itinerary before booking flights to insure their staff in Moscow know what's going on.

So our preliminary travel schedule is done and we'll hear on Monday if it's approved (which we know it will be since the approval is just Moscow coordinator saying "okay fine, I now know when you're arriving here"). And then we'll book it. We are going to be using frequent flier miles to upgrade to business class. And that leads me another "What the....?" moment.

The airlines charge you more money to buy a ticket in which you can use your miles to upgrade. Huh??? Isn't that a bit of a rip off??

Anyway, today we're setting up our separate To Do lists for this next week. The holiday is actually working out great for us because Stef begins her LOA (Leave of Absence) on Wednesday and that means we both will be around to get stuff done.

However as I said, having a first trip, in essence a trial run, has helped us to be so well prepared for this trip that I think the items on the week's To Do list will actually be completed by Wednesday.


Follow up on the comments
Someone asked a good question about the visas basically saying that their agency handled it. Our agency's policy is to offer suggested companies or services to handle some of the items and then let the adopting parents make whatever decision they want in terms of getting the best deal. Which is something we really like. In fact it was one of the main reasons we choose our agency. Some agencies do everything for you but of course you are paying for that service. And we were able to get our visas done for a bit lower than other places as a result.

But that is why picking an agency is a very personal decision. There really isn't a right or wrong, it's just if you don't want to be bothered with things like making travel plans or not. For us, we really wanted the added flexibility.
posted by Steveg @ 9:30 AM

We've got a Golden Ticket
Friday, November 16, 2007


Yes, it's true. We got a call today that our court date is in two weeks. Naturally we're not quite on the ground yet. But we were able to get some of the key things done today such as sending away for our visas as well as calling for flights.

Suffice to say that next week will indeed be a Thanksgiving for us.

And I hope that the good news for us will permeate throughout adoptionland and end the delays for the agencies waiting for accreditation. It's been a tough time the past couple of years for Russian adoptions but hopefully better times are ahead.




I have to give credit where credit is due. I...er...borrowed the Willie Wonka Golden Ticket idea from some other adoption friends who are currently in Kazakhstan (they just left this week) in the process of adopting their daughter.
posted by Steveg @ 6:34 PM

Car Seat Check Up
Thursday, November 15, 2007
Okay so the car seat check up was actually really good. First the pigs...I mean police officers were very nice and talked about what the car seat does (and how that's different from seat belts). And then they talked about the key points to the installation to insure it does what it's suppose to do. They even checked to make sure nothing on our car seats had been recalled.

I believe AAA does this as well (if you're a member). After seeing how he installed it versus what I did (and I followed the instructions word for word) I highly recommend getting your car seats checked.

Now all our little guy will have to worry about is my driving.
posted by Steveg @ 8:32 PM

Better safe than sorry
I'm getting our car seats inspected today. It's at our police station and they say it takes 20-30 minutes!!! I get a sense there's going to be some safety lecture involved in this. I mean really, it should take a couple of seconds to check to see if I've installed the darn thing correctly. So the fact that it could take 30 minutes leads to believe I'm going to get some safety talk. But that's okay, maybe I'll learn something new.

But since I'm a BMW driver who likes to drive his BMW correctly, I don't have a fondness for police officers.
posted by Steveg @ 11:23 AM

A little humor
Tuesday, November 13, 2007
Stef forwarded me some humor that I will pass along. It's a little politically incorrect and I guess somewhat offensive, but so am I. So if you're offended...bummer.

Actually if this offends you I can't see how you can possibly be reading my blog, because this is nothing compared to what I typically say.



MENTAL HOSPITAL PHONE MENU

Hello and thank you for calling The State Mental Hospital.

Please select from the following options menu:

If you are obsessive-compulsive, press 1 repeatedly.

If you are co-dependent, please ask someone to press 2 for you.

If you have multiple personalities, press 3, 4, 5 and 6.

If you are paranoid, we know who you are and what you want, stay on the line so we can trace your call.

If you are delusional, press 7 and your call will be forwarded to the Mother Ship.

If you are schizophrenic, listen carefully and a little voice will tell you which number to press.

If you are manic-depressive, it doesn't matter which number you press, nothing will make you happy anyway.

If you are dyslexic, press 9696969696969696.

If you are bipolar, please leave a message after the beep or before the beep or after the beep. Please wait for the beep.

If you have short-term memory loss, press 9. If you have short-term memory loss, press 9. If you have short-term memory loss, press 9.

If you have low self-esteem, please hang up -- our operators are too busy to talk with you.

If you are menopausal, put the gun down, hang up, turn on the fan, lie down and cry. You won't be crazy forever.

This coming week is National Mental Health Care week. You can do your part by remembering to contact at least one unstable person to show you care.
posted by Steveg @ 10:42 AM

School and technology
Monday, November 12, 2007
I think most readers know I'm in semi-retirement and teach a college courses for fun. I really try to just do one class per semester since although fun, I like the semi-retirement better than the teaching. With our second trip hopefully happening in the next few weeks I won't be here for the remainder of this semester's class. However, I worked out with my dean prior to the start of the semester a way to teach the class while I'm away. Nearly every college nowadays utilizes the technology to allow for online classes and our school is no different.

So, the last section of my class (Business Mathematics) will be taught online. And that means that this week I'll be sitting at my computer recording my lectures as podcasts. Basically just recordings of my lecture saved as mp3 files that the students can listen to online or even download and hear on their computers or even iPods. When I was working I've done many a presentation for a conference call and this is really about the same thing. My slides are online for the students to download with the podcasts. The cool part is that I can set up timed quizzes that I can also allow students to retake (as many times as I designate) and then either average their grade or merely accept the highest grade. The quizzes will randomize the questions so if a student retakes it they won't get the same questions twice.

I typically use quizzes as teaching tools rather than grading tools which is why I would allow them to retake the quiz. My exams are quite a bit tougher and with me not being there in person, I'd rather have a student retake a quiz a couple of times (while hopefully learning more of the material).

Of course I will have email access and students will be able to email me with questions. But I do find this technology a great way for me to continue the class rather than having a substitute come in.
posted by Steveg @ 8:51 AM

Now we're getting anxious
Sunday, November 11, 2007
This upcoming week is really the earliest we could get our call about a court date and as such we're moving into a more anxious time. It would still be a major surprise to get the call this week since extrapolating out the timing of the first few families trip ones versus their court dates would place ours in that last week in November or the first week in December. But it's just impossible to maintain a completely logical expectation when you've been in the adoption process for 18 months.

Through an unnamed source we were able to get some more pictures of our little guy (don't bother asking "how" I'm not going to elaborate). It was great to see him and he looks like he's having fun and is doing very well and (to some extent) makes the long duration worth it. Of course every parent feels their kid is "the best kid in all of the Russias" and that's as it should be. But we are just so happy that our little guy is so healthy and seems on tract developmentally (given the institution circumstances) both emotionally and physically.

I think I mentioned this story before but it bears repeating. Just prior to our first trip we watched the video of our friends first visit to their son (they adopted back in 2005). In that very first meeting their son just cried like a banshee for a good fifteen minutes. It didn't matter who held him, mom, dad, their coordinator, the orphanage director (all of whom were trying to sooth him by speaking Russian). Nothing worked, he just kept crying. It wasn't until they brought back into the room "his special caregiver" that he calmed down.

It was a bit scary to watch, but what it showed was actually an extremely good thing.

It showed that he had bonded with a unique caregiver. It showed that he was not subject to the "mommy roulette" response (that anyone willing to comfort him was okay) and that instead he required his caregiver. It was a great eye opener for us because it really helped us to graphically see what happens if your kid goes ballistic for that very first meeting, and that it is not just okay but in fact, ideal (exhibiting some valuable developmental responses).

When we saw our guy for the very first time he did freak out and was just so scared that he really closed up a bit. And it wasn't until a good half hour later that he began to accept us as people he didn't have to fear. That day and the next three days we saw him we were able to get closer and closer to him emotionally and each day we saw that he was getting more comfortable with us. Interestingly enough, however, each day those first few minutes (it became shorter each day) he was still a bit apprehensive and it took a good deal of cooing and cuddling (with a lot of skin to skin contact) to make him feel okay.

So for those still dreaming of that first visit where your soon-to-be child comes running into your arms with smiles and kisses take note that a crying baby is a emotionally healthy baby and one that will (with your help) continue on the developmental path and grow to a healthy and happy person. It's hard to accept and feel good about it, but be glad if your kid is a bit scared of you at first, it means something right is going on in their little heads...and that's a very good thing.
posted by Steveg @ 10:38 AM

What's up doc?
Wednesday, November 07, 2007
Yes, we've picked out our pediatrician. I was a little worried because he's male and I wasn't too sure how our little guy will react. But the doctor we finally decided on is very nice, very good, he seemed to have the same philosophy we have on important medical issues. Plus he has a number of other adopted children in his practice and knows personally the IA doctor that we'd used with the whole referral process (which was a nice bonus).

So we're continuing to check off those ToDo's we have. All of the big things are done which is nice. I've been a bit down lately because I've come to grips with the fact that there's really no shot in hell of our court date happening earlier than it should. I say that because nothing happens earlier than it should in Russian adoption.

That means we're just going to have to wait another two weeks before we can start to really anticipate a call about our court date. I was kinda hoping that we'd luck out and one thing, just one thing, would be a very welcomed early surprise. But I think I have a better shot at winning the lottery. Ironically the mathematics behind the lottery is what I'll be teaching my students in the new few class sessions and for the California lottery the chance of winning is 1 in 41,416,353. Which is just slightly better than our odds of getting a court date before Thanksgiving.
posted by Steveg @ 6:16 PM

Another class another good set of helpful hints
Saturday, November 03, 2007
We took another class today from our agency and once again got some really good advice that we hadn't heard before. It's for the second trip which for us is quite timely. One of the speakers a mom who adopted her daughter from Taiwan and her son from Kazakhstan.

Included in her suggestions were to take along disposable bibs (they're cheap, like a 24 pack for $4), disposable diaper changing pads (10 for $4, and you can also use them as little containment mats for feeding, and those scented diaper containment bags that ironically are the exact same type of bags we use for our dog (read as poopie scooper bags). I'm like 99.999% sure they are made by the same company and just marketed for the two different uses (although the dog ones are not scented). Anyway we bought all three by Munchkin at Target.

We were going to bring bibs and just wash them, but why? No point cleaning those things while we're in the hotel. For $4 we now have enough for the whole trip and can just toss them after each meal. We're still going to bring one of those easy cleaning plastic bibs just in case, but supposedly those disposable ones work just fine. And the same goes for the changing pad. Those first few diaper changes are going to be a real trial by error for us, why bother cleaning the one that comes with my diaper bag. After we get the hang of it we'll start using the real one, but those disposables are going to help while we're...er...messy. But with 6-8 changes a day we'll probably be moving to the real changing bag rather quickly.
posted by Steveg @ 8:15 PM

Waiting sucks
There's been some optimistic comments on FRUA about the next batch of accreditations and I really really hope they are true and things work out quickly for the next group of agencies. I had posted a little over a month ago that it looked promising for the next group and of course nothing happened. And that outcome really made me feel bad. Oh sure, I had plenty of those posts when we were waiting for our agency to get accredited but it didn't bother me so much when they turned out to be a false positive because, hey, we were waiting too. And so we personally were suffering.

But in this case I feel like I was tossing fuel on the fire of a false rumor. What's worse is that it's unclear how many agencies will actually even get accredited since the list of agencies on this next batch doesn't seem that large for the amount of time all the agencies have been waiting. And it does not seem to be getting any bigger. Now BIG WARNING here. I'm just piecing this together from rumor mill on FRUA and may be completely incorrect. But the part I find troubling or odd at the very least is that this postulated pool of agencies in the next batch is not getting any bigger.

And that was in part why I made that post a few weeks ago implying that sometimes it's the right time to make a switch (it was also prompted by Debbie's move to domestic adoption and Dede's move to a new agency). But I'm most shocked when Stef has me read some of these comments on FRUA about people who are just starting out in the adoption process and they intentionally select an agency that is unaccredited basically saying how they "hope" they will be accredited soon.

Of course the choice of an agency is pretty personal and there are good reasons to choose any of the agencies out there, but that's almost criminal. I wonder if the folks who are making these decisions going with an unaccredited agency are basing (at least some of that decision) on those buoyant outlooks people are posting about their agency being part of the next wave and that it's "right around the corner". It scares me a bit to think that folks feel those comments on FRUA are more fact than hopeful aspirations (and unfortunately they're really more the latter).

Having suffered with the agony of waiting, I cannot stress the importance of being with an accredited agency. If you're already with an agency that's a different decision (switching I mean). But if you are just starting your adoption, and for your own mental health, please at least consider choosing an agency that is already accredited. You will have a multitude of waiting for oh so many other reasons, adding an additional wait is just not wise. If you're in the U.S. there are something like 13 agencies who are already accredited and if you cannot find one you like, well maybe you're not looking hard enough. Now if some agencies do get accredited within the next week then by all means you should add those to your list of potentials. But you really need a darn good reason to intentionally go after an agency that may get accredited. Believe me when I say this...waiting sucks!
posted by Steveg @ 1:35 AM

We live in a gated community
Friday, November 02, 2007
Well, not really. But I did just install the baby gates, so technically our little guy can say he lives in a gated community. We wanted to get them up and ready to go so we could get use to them (just get the hang of them, etc.).

The reason we are using the gates is two fold. First off our house is two stories and naturally we have stairs. Ironically I just slipped down a few of those lovely stairs a couple of days ago and have a beaut of a bruise on my derriere. It was the worst I've actually fallen on those stairs and made it painfully (pun intended) clear how important it is to keep a toddler safe.

The other reason we're partitioning off the house is that there are a lot of rooms, and as I think I mentioned this before when talking about baby proofing, that we just didn't want to have to baby proof (e.g., covering every outlet in the house). Not to mention that we have a few items we'd rather not have a toddler playing with. It's not that we own any Ming vases and Fabergé eggs and have them lying around, but we do have some breakable objects that we're moving into those areas of the house that Little A won't have access to.
posted by Steveg @ 8:39 AM

Webcams and Wombats
Thursday, November 01, 2007
I've added a new Novosibirsk webcam that I got from someone on the yahoo group (that's the Novosibirsk Adoption yahoo group). I actually know where this one is and we may try to stand in front of it when we're on trip #2. Once we're there I'll probably post a date and time when Stef and I (and the little guy) will be at the webcam. Just a fun thing to do.

So we continue to scrutinize children's video stuff. We're not going to let our little guy watch TV regularly until he's about 2. But there are a lot of really good programming out there that we may introduce him to and there are a few videos I want to load into iTunes since we're taking our laptop with us. And those may be entertaining for him while we're all camped out in the hotel room (outside temperatures when we travel will probably be in the 10-25 degree range).

One of the better things we've seen are the Wiggles. Although they are terminally happy and get a bit grating to adults (after, oh about 5 minutes) they really have some very good stuff for the toddler crowd, lots of songs to sing and activities (dancing) for them to do. The four man troupe is from Australia and last night we watched a DVD that had a song about four animals: A bear, a kangaroo, a snake, and as the title suggests...a wombat.

Stef and I are pretty open to different people and different things and we don't think people have a right to hate other people just because of what color their skin is or what they believe spiritually or whom they choose to love. I guess that's why we're so bad at being real Americans. But maybe that's also why we liked the Wiggles so much, they just seem to give good messages to kids.

We also are getting some Elmo DVDs and those too (Sesame Street I mean) have very good messages for kids. I remember reading a review on one particular Elmo DVD in which the person railed that there was an image (for about 5 seconds) that showed two men and a baby. She had returned the DVD because of this.

After reading that, I went right out and bought it.
posted by Steveg @ 12:51 PM

About Us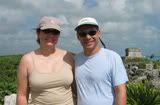 Contributors:
Our Story:
I'm Steve and this is my wife Stefanie. This is our story, mostly seen through my eyes, of the journey to create our family by adopting a child from Russia.
The Great Snowsuit Swap
Donate your old snowsuits or other one time use items to other adoptive parents at: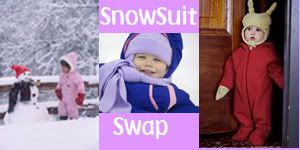 Previous Post
Archives
Powered by


Original template design by Isnaini Dot Com
Thoughts
"The two greatest obstacles to democracy in the United States are, first, the widespread delusion among the poor that we have a democracy, and second, the chronic terror among the rich, lest we get it."

Edward Dowling