Currently in Novosibirsk:
Novosibirsk Webcams
Our visitors:
The end
Wednesday, January 16, 2008
Well in the words of Jim Morrison, this is the end. Of course Jim sang it much better than I could. On the other hand he died of an overdose at 27, so I feel like I've done a bit better than the Doors great.

The point of this blog was my (a man's) view of our journey through international adoption to get our first child. And to that end we successfully achieved our goal. It took longer than expected (nearly 19 months) but exceeded our expectations. As we are now the parents of the cutest kid in the world (yea, as always I'm biased). But just take a look at this face.




And so the main issue I have with maintaining this blog is that it really changes that stated purpose and that's not something I want to do. Being the wannabe writer I am, I have a desire to stick, at least somewhat, to my objective. And as a result this blog ends here.

But the blogging experience has been a great one for me. It allowed me to put down my feelings, both good and bad, and as the readers have perhaps regrettably found out, allowed me to express some pretty strong personal opinions. I do feel or at least hope that this blog has been both enjoyable for the reader as well as informative and hopefully that excuses my rants which I seem to go on every now and then.

For those who are new or relatively new to this blog and are going through the process of an adoption, you may wish to look back at some of the posts in order to get a feel for what you have in store for yourself. Upon reflection nearly everyone who has undertook the adoption journey and been successful (i.e., gotten the kid, and that's like 99.999999% of the stories) are tra-la-la happy. And why not? We've gotten our son(s)/daughter(s) and our living the life of the family we wanted.

However dear reader it is important to remember that nothing in life is easy. And the adoption process (both domestically and internationally) is extremely difficult emotionally and taxing on ones mental health. My advice to anyone getting into the process is simple:

1. Do massive amounts of research on anything and everything to do with adoption

2. Be level headed (if that's not your norm, learn how to be that way)

3. Really really really try to have other things going on in your life to divert your attention away from the adoption

4. Remember that nothing is ever as bad (or as good) as it seems


I'm a Mac guy and just like Steve Jobs in every speech he gives on Apple always says "just one more thing..." I did a video while we were waiting for our referral that sort of summed up the adoption process at the time for us. Ironically, the day after I posted this video we got "the call". Anyway, I'm working on a final video that will cram the 19 month journey into a 3 min. display. Because of course Andrei keeps me pretty busy, this video won't be done for at least a week. But I will post it along with a url to a new blog that I've decided to start showing the day to day experiences of being a stay-at-home-dad. It's mainly going to be for friends and family to see how Andrei is doing and will as such have a much different tone than this one had.
posted by Steveg @ 3:11 PM

About Us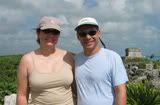 Contributors:
Our Story:
I'm Steve and this is my wife Stefanie. This is our story, mostly seen through my eyes, of the journey to create our family by adopting a child from Russia.
The Great Snowsuit Swap
Donate your old snowsuits or other one time use items to other adoptive parents at: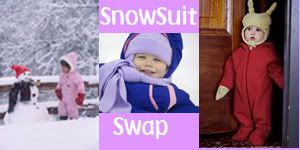 Previous Post
Archives
Powered by


Original template design by Isnaini Dot Com
Thoughts
"The two greatest obstacles to democracy in the United States are, first, the widespread delusion among the poor that we have a democracy, and second, the chronic terror among the rich, lest we get it."

Edward Dowling