Currently in Novosibirsk:
Novosibirsk Webcams
Our visitors:
Finally some kids my age!
Thursday, January 03, 2008
We took Andrei to a Gymboree class today. Yes, that's the clothing store folks. They actually started as a "play center" chain nearly 30 years ago and didn't get into clothing until the late 80's. Anyway with the foul weather during the winter here in Northern California (cold and very rainy), we can't really head to the park.

So we took the opportunity of their free class, sort of a try before you buy, and took Andrei there this morning. It was a big hit for him. He must have felt it was the American equivalent to an orphanage since there were about 15 toddlers all his age (16-22 months) roaming around. It was also cool for us because we could get a good feel for truly how on par with his age group he really is. Of course we're biased but he really was in all ways (motor skills, speech, etc.) right with the other kids. Which sort of surprised us a little, even though we've been telling ourselves (based on reading books) how on track he is.

But much more importantly, he just plain had fun. And that's really why we were there. He had a blast going over the climbing stuff they had (often going on the same one, oh about 5 times in row). And that physical play is what we really wanted him to get. Thanks to all our friends and family we have tons of educational toys at home but of course you just don't have the room in a house to put 8 huge climbing/activity gym equipment, thankfully Gymboree does.

It was also a great way to meet other parents with kids Andrei's age. Bottom line, it was great for all concerned. So we knew at once this was something we wanted to continue for at least the winter season. Their classes are pretty reasonable (under $20 for a 45 minute class). Well, it really works out to about an hour since the kids are toddlers and that means some running around and playing before and after the actual class. And the class is extremely well done. Just the right amount of structure but with an attitude of Hey, you don't want structure and just run around and play, that's cool kid, go for it.

So we signed up for some more classes (just once a week) for the next couple of months. I'm going to take him there next week by myself since once Stef heads back to work that's the way it's going to be. Not to mention that Stef has been spending a lot of time with Andrei these first couple of weeks and needs some "Mommy alone" time.
posted by Steveg @ 8:02 PM

About Us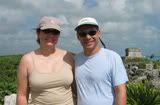 Contributors:
Our Story:
I'm Steve and this is my wife Stefanie. This is our story, mostly seen through my eyes, of the journey to create our family by adopting a child from Russia.
The Great Snowsuit Swap
Donate your old snowsuits or other one time use items to other adoptive parents at: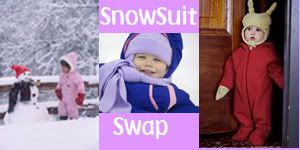 Previous Post
Archives
Powered by


Original template design by Isnaini Dot Com
Thoughts
"The two greatest obstacles to democracy in the United States are, first, the widespread delusion among the poor that we have a democracy, and second, the chronic terror among the rich, lest we get it."

Edward Dowling