Currently in Novosibirsk:
Novosibirsk Webcams
Our visitors:
Shades of Tiddely Pom
Saturday, July 29, 2006
With the good news that our I-171h arrived (and like way earlier than we thought it would), I got inspired and made some minor changes to the Operation Pooh plan.

Our trim color in the house is a very bright white and because we were going to keep the carpeting that's already in the room I was going going to keep the trim as is (painting baseboards with carpeting in place is a real pain). However, I've made a change with that plan and ended up buying the trim color that is suppose to go with the Winnie the Pooh room plan.

So with that change I went down to Home Depot to get the paint. I actually don't like shopping there as much as I like Lowes. The people at Home Depot aren't as nice or helpful but since the Disney paint is only at Home Depot, there I went. But since I do believe it's important to spend dollars with the companies you like to deal with, I ended up going to Lowes as well to get some of the additional painting supplies I needed. And with much enthusiasm I started painting. Not really sure if you can even tell the difference in the trim color. That one shot below is the two closet doors with the one on the left being the original trim color and the one on the right the new color. It's just a bit softer than that really bright white of the original trim.


posted by Steveg @ 8:20 AM

Faster than a speeding bullet. More powerful than a locomotive...
Friday, July 28, 2006
No, it's not Superman, it's our...
I-171h!!!



This is huge news. This is the approval by the U.S. government that we can actually adopted and bring into this country a foreign born child!

We got it in the mail yesterday. I am just amazed at how fast it was done. We both thought it would be mid August since we had just gotten our fingerprints done on July 18th and 19th. But the I-171h was approved on July 21st! Now that's fast work. Good job CIS (Citizenship & Immigration Services).

Next stop finish the dossier and find someone to inhabit the Pooh room.
posted by Steveg @ 8:17 AM

Just a little update in a busy week
Thursday, July 27, 2006
Well, I've been a little busy this week because my two classes I'm teaching have their midterm exams. But, yes it's true, I have actually done some work on Operation Pooh. Yep, that's painting tape and drop cloths you see and indeed that does mean that actual painting is right around the corner.

By the way, thanks to everyone for all the comments on this blog. Of course I hope you all realize that the comments on decorating really should be for Stef since she's going to be the lead on that front. I'm just a worker bee, okay an "early retiree/slacker" worker bee.

Been hearing a bunch of talk about some important meeting in which a high ranking person from the MOJ (the Russian Ministry of Justice) will be at along with some of the agencies. Supposedly they will be discussing the new NGO law and (hopefully) how the MOJ can help the agencies to comply with it.

Again, we need our agency to gets it's NGO and reaccreditation done in order for us to proceed. Of course we actually have some things we need to get done ourselves before anything can happen as well. So it's not like we are just waiting for that. We have the massive paper collection task known as the dossier to do.

Stef is the leader and main paper getter and since she's so proficient on stuff like that we'll probably get it done very quickly and so we want our agency cleared and ready to roll when we are.


posted by Steveg @ 1:17 PM

Well, at least I've started
Saturday, July 22, 2006
Okay, so I haven't done too much on Operation Pooh. However, we did find a Pali crib on Craigslist for $90! Man I love Craigslist, did I mention posting an ad was free?



And yes, that's it leaning up against the wall in one of the shots. Anyway, as you can see from the photos I've moved most of the stuff out of the "soon to be" nursery to one of our other bedrooms. Unfortunately that other bedroom was being used as sort of a junk room and therefore is now both a guest room and a junk room. Fortunatley my office which is yet another bedroom in the house (to answer the question that probably popped in your head, we have...five) is actually pretty empty so I think I'll eventually get some of the junk moved into it's closet so that we can return that room into a real guest room.

And as a longer term project we have another bedroom/den downstairs that Stef currently uses as her home office that we want to get a day bed into and convert to a second guest room/office. Nothing like having projects to keep me busy in retirement.

Anyway, so with all the big stuff out of the Pooh room I'm going to start masking off the walls and trim with the hope that the following week I'll start painting. I took a close up of the border that will separate the "earthy" color (the color sample sticking out on the bottom of the border) which will be the lower walls and the sky and clouds (the sample on the top) that will be both the upper walls and the ceiling.

Thankfully next week is the week our biweekly cleaning lady and crew comes (on Tuesday), so having the room empty like this is great since they'll really be able to vacuum it completely and clean off all the trim and everything else. So on Wednesday I'll start masking things up and will buy the paint on Thursday and start painting on Friday.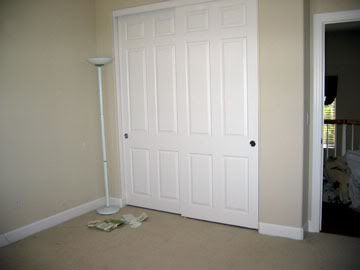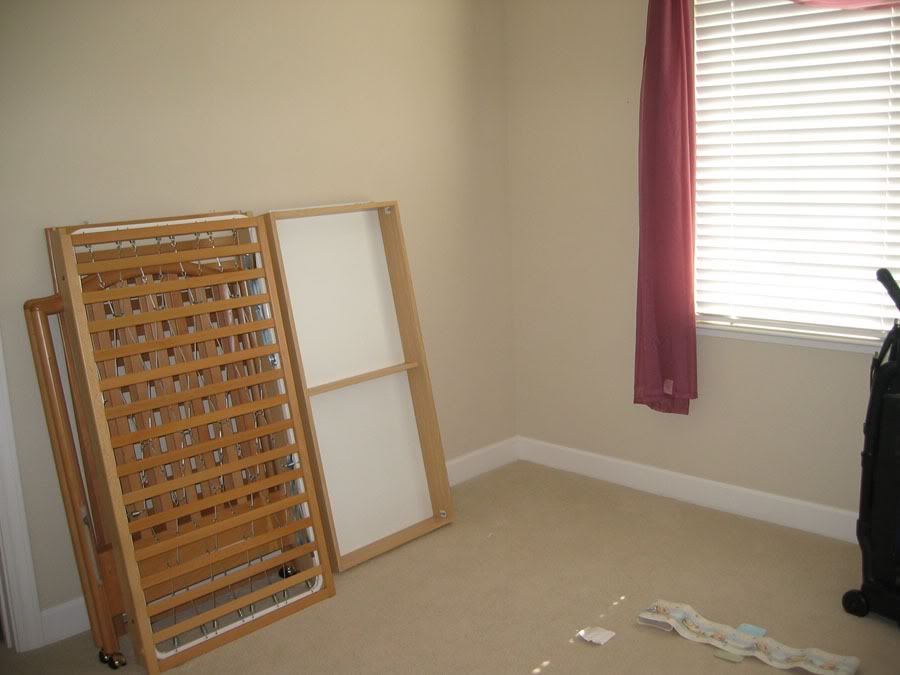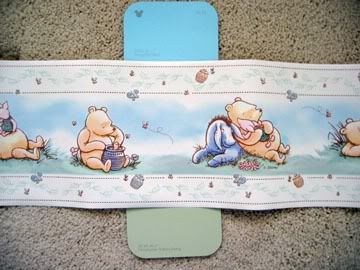 posted by Steveg @ 1:17 PM

A form, a form, my country for a form
Thursday, July 20, 2006
Ok, so both Stef and I have done our fingerprinting with the CIS (those pesky U.S. immigration folks). This along with our home-study and the I-600A form that we (er...Stef) filled out is our "Application for Advance Processing of Orphan Petition" or in English, our petition to adopt a foreign born orphan.

What we will receive (hopefully within the next 5-8 weeks) is a form I-171h which is "Notice of Favorable Determination Concerning Application for Advance Processing of Orphan Petition" or in English, our petition got approved and we can adopt a foreign born orphan and bring them into the U.S.

This form I-171h is basically the Holy Grail of the document collection from the U.S. side of things. Of course we are going to be waiting up to 2 months to get this and during that time we (er...Stef) will be collecting all the information and documents that the Russian government will require from us. That's the dossier I've spoke of before.

Tomorrow (Friday) is my "day off" since I don't teach any classes that night so I'm going to do some more work on Operation Pooh. I'll also upload some pictures of where I am currently in the project.

Till then, remember that Liberty once lost is lost forever.
posted by Steveg @ 11:17 AM

The story you have seen is true the names have been changed...
Monday, July 17, 2006
We got our letters on Saturday from the office of Citizenship & Immigration Services (CIS) to get our fingerprints done. This is a big step. First, it means that CIS which is part of the U.S. Department of Homeland Security (there's an oxymoron for you) has received our home-study. Second the fingerprinting is required for CIS to evaluate and eventually grant us the right to bring a foreign adopted child into the U.S. and have them become a U.S. citizen.
posted by Steveg @ 11:32 PM

Cool...We're back on track
Friday, July 14, 2006
So the quick answer is everything is okay. And once again I'm just so happy we picked the agencies we did. There was just a little snafu because one of the agencies required some documents that the other agency said they would send after the other agency approved the home-study. But they needed them prior to approving the home-study and thus we had a little bit of our quandary.

But fortunately our two contacts from the respective agencies talked yesterday and ironed out the issue and everything is set and we are rocking and rolling again.

And of course this provides some evidence to the old saying that you shouldn't count your chickens before they've hatched. I had thought our home-study would have been complete (in fact I think I mentioned a couple of times here) by the end of June. And now here it is mid July and we're just about, practically, almost, nearly, close to done.



posted by Steveg @ 12:25 PM

Just a bump in the road
Thursday, July 13, 2006
So it appears the snag is just some documentation that our placement agency needs to insure that our home-study agency is licensed and bonded with the state to do home-studies. They want the home-study agency to fax it over to them, but the home-study agency says they don't provide that until the home-study is completed. Sounds a little bureaucratic to me but that, unfortunately, is part of the deal in international adoption.

And this bureaucratic bump in the road is probably so minor compared to some of the others (including procedural ones) that we may encounter in the future. So I'm not losing any sleep over this one since at least both these two groups we're dealing with right now are...

a) Based in the U.S.

and more importantly

b) Not government agencies

So I suspect we'll get this cleared up either today or tomorrow and at least have the home-study officially completed by Monday. Both of the agency's contacts we deal with are very nice and intelligent and they'll figure out that this is a bit of an infinite loop that just needs a little work around.
posted by Steveg @ 12:34 PM

Moving in slow motion
Tuesday, July 11, 2006
Unfortunately I caught a cold over the weekend and it's really been slowing me down. The worst part is that in my little teaching gig I had given the first exams in both classes last week so I had to do all the grading this weekend. Which turned out to be pretty hard since it's a little tough to concentrate on grading an accounting exam while you're on Nyquil. So I'm feeling like I'm moving in slow motion right now. But with a little rest and some good old chicken soup I should be back to normal in a couple of days.

Speaking of slow motion, we're having a little delay in getting the home-study sent off to all the folks who need it. I think it's just that everyone at the home-study agency is quite busy right now. And it's not all that big of a deal, but we do need to get this officially completed so that we can get started on the dossier (which we do with the placement agency).

Since there is no real news on the whole NGO/Reaccrediation situation we technically can't move forward even if everything on our end was completed. However, we really want to be 100% ready to go when our placement agency does get their NGO/Reaccrediation completed which is why this delay in the home-study is not a huge deal but still something we would like to get resolved quickly.

Hopefully by the end of this week the paperwork will be completed and sent off to the respective folks (placement agency and the US government) and we will be able to get started gathering all the information we need for the dossier.
posted by Steveg @ 12:07 PM

Lions and Tigers and Babies in Airports, Oh My!
Saturday, July 08, 2006
We attended a class on traveling with children today. Our home-study agency offers various classes with topics from Basic Child Care to Parenting Strategies (and just about everything in between). You can go to as many of these classes as you like and it's all paid for as part of the agency fees (so it works out as a pretty good deal). Anyway, today's class was called Babies in Hotels but was more of the whole traveling with the child on that first trip (the return trip from their birth country).

It was really pretty interesting and although most of it we've heard before, I did still take some notes. Their classes are really good because they invite adopting parents (in this case recently returned parents from Guatemala and Ethiopia). And it was really great to hear their stories and not just get a quick two paragraph post on some forum,

The concept that you pack as little as you can (which we hear about by everyone) was once again stated loud and clear. The other thing that they confirmed was that the hotels seem to be pretty well prepared (and experienced) in helping out these "new" parents (it doesn't seem to matter which country you're talking about since all placement agencies seem to use the same hotels in whatever country or region so there are numerous adopting parents who have and are heading thru them).

One of the interesting tidbits that both families seem to stress was the need to really be in good physical shape. And this was also one of the main reasons they both validated that packing light was important. Since you're going to be having to carry a child who could be in the 20 lbs. range, it's important to make sure you can both carry the child and your luggage (while navigating an airport no less). So it's important to either be in good shape or try to get into shape (or at least build up those back and arm muscles you haven't been using to carry around a kid before).

Of course for adopting parents who already have a child or two, this is just another bit of information they already know. But for new parents it's just one more thing to learn. And for us, where the child will most likely be over a year old by the time the adoption is finalized, we better start getting use to carrying a sizable load around.
posted by Steveg @ 10:05 PM

Operation Pooh
Thursday, July 06, 2006
It is with much fanfare that I proclaim that the Nursery Conversion Project (heretofore known as Operation Pooh) is officially underway. For more info on what Operation Pooh should eventually look like check out this picture.

Because of my role as Chief Slacker, the project timeline is a tad difficult to estimate at this time. Overall, however, I will say that after speaking with our project foreman (that's him on the bed in that first photo below), we believe that a completion date of October 19 (to coincide with the day Napoleon marched out of Moscow) is very doable.

Seen here overlooking the immense job ahead of us, our project foreman is already busy thinking about when the next coffee break...er....dog treat break is.



Here are a few more "Before" photos. The room currently is our guest room and I'm sure you can see why we rarely have people stay with us. A bed, couple of lamps, a dresser, a TV and a very odd looking fake flower as decoration. Yep, that's style alright.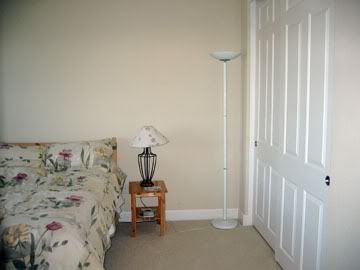 _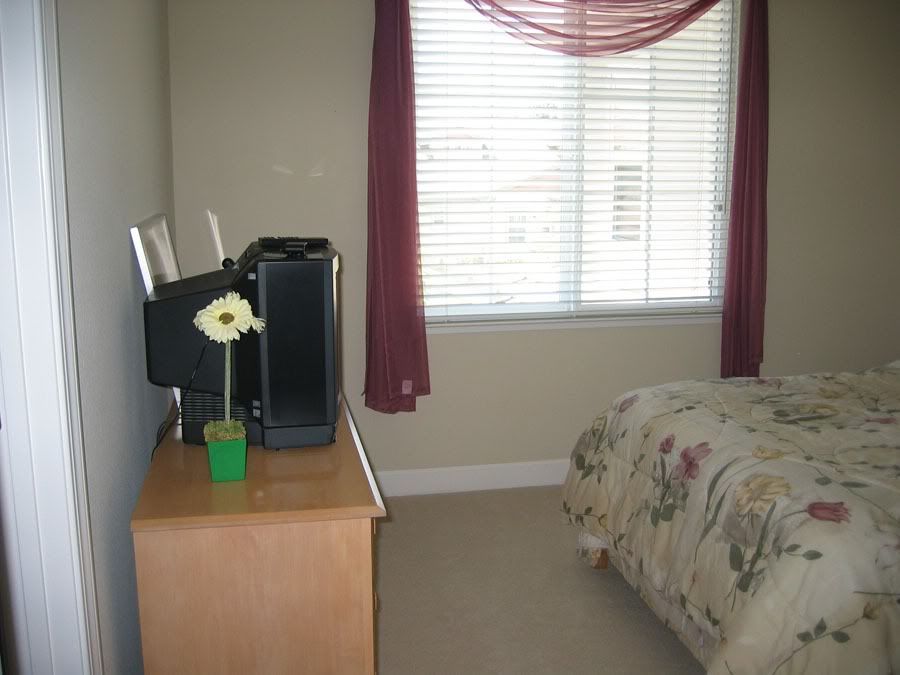 So the foreman and I have come up with the major milestones we've set for Operation Pooh.

Future Milestones
Move the bed and dresser and the rest of the junk into the other bedroom that (through a common bathroom) adjoins this room. That other bedroom will become the new "never to be used" guest room.

Purchase all the paint and painting supplies

Painting prep work (taping, etc.)

Paint (that's clever huh? bet you didn't see that coming)

Get the crib, changing table and other furniture

Final decorating touches (better let Stef handle this one)

Damn, this sounds like a lot of work. This just may impact my daily routine of sitting by the pool and cruising the web on the laptop. Oh well, if the Panama Canal and Hoover Dam can be completed, so to can Operation Pooh.
posted by Steveg @ 2:32 PM

Timing Update
Wednesday, July 05, 2006
Unfortunately we're in one (of the many to come) waiting periods. The current one is waiting for the Home-Study to be officially approved. I say officially because it is reviewed by our placement agency who must verify that all the information is in a manner appropriate for the country we're adopting from (Russia of course). If anything is missing or out of place or incorrectly worded or whatever, they work with our Home-Study agency to correct it.

Once that is done (which I'm conservatively guessing is going to be in a week or two), the "official" Home-Study document is sent to the U.S. government which will review it and (hopefully) grant us the right to adopt a foreign child (actually, I believe it's the right of allowing the child to become a U.S. citizen when we adopt him or her). That approval will take a few weeks, and part of it is an appointment (which we will get very soon after they receive our documentation) to get fingerprinted so that they can get a background check on us.

Of course we already were fingerprinted and had a Department of Justice background check done for the Home-Study itself. But this one will be through the F.B.I. and they don't share records or something, which is why we need a second one done. And naturally we have to pay for this second one as well. Personally, I think this is a money making deal for someone.

So, for the next couple of weeks, I'm going to start working on setting up the nursery and will post some "before", "in process" and "after" pictures so everyone can see how long it takes me to get a job done around the house.



posted by Steveg @ 12:06 PM

Happy Independence Day!
Tuesday, July 04, 2006
Being the 4th of July, the day the Declaration of Independence was signed with the intent to establish the clear reasons and just cause for the separation of the colonies from the government of England, I thought I would just post some of my favorite quotes from our Founding Fathers. My hope is that those who read these quotes can see the importance of these noble words and thus correct (within your own mind) the course of the current mainstream thinking which seems to be infecting the population like an epidemic. It is very frightening to me that our country teeters away from the liberty and freedom that we have so long fought to ensure with a misguided passion to protect life while at the same time causing death to liberty and the pursuit of happiness.


"That there are men in all countries who get their living by war, and by keeping up the quarrels of Nations, is as shocking as it is true; but when those who are concerned in the government of a country make it their study to sow discord, and cultivate prejudices among Nations, it becomes the more unpardonable."

Thomas Paine


"Liberty, once lost, is lost forever."

John Adams


"I am conscious that an equal division of property is impracticable. But the consequences of this enormous inequality producing so much misery to the bulk of mankind, legislators cannot invent too many devices for sub-dividing property, only taking care to let their subdivision go hand in hand with the natural affections of the human mind."

Thomas Jefferson


"All human situations have their inconveniences. We feel those of the present but neither see nor feel those of the future; and hence we often make troublesome changes without amendment, and frequently for the worse."

Benjamin Franklin


"No man shall be compelled to frequent or support any religious worship, place, or ministry whatsoever, nor shall be enforced, restrained, molested, or burdened in his body or goods, nor shall otherwise suffer, on account of his religious opinions or belief; but that all men shall be free to profess, and by argument to maintain, their opinions in matters of religion, and that the same shall in no wise diminish, enlarge, or affect their civil capacities."

Thomas Jefferson


"There is danger from all men. The only maxim of a free government ought to be to trust no man living with power to endanger the public liberty."

John Adams
posted by Steveg @ 12:12 PM

It's All About Freedom and Liberty
Monday, July 03, 2006
Well, tomorrow is the Fourth of July when millions of people who have absolutely no idea why or how this country was created go out and celebrate its creation.

Sorry a little cynical today. It doesn't help that I Tivo'd this great multi-part special on the History Channel about the Revolution. I'm sure it's going to be on again (probably about 10 times over the next month or two), so you may want to check it out. I'm a huge history buff and this special is so incredibly well done. I tells the honest reasons and events of our fight for an independent nation versus the crap you get in elementary school.

More importantly, it highlights issues that to this day we struggle with and hopefully will enlighten folks as to the true nature of being an American.

We now return you to your regularly scheduled broadcast.
posted by Steveg @ 1:10 PM

About Us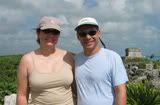 Contributors:
Our Story:
I'm Steve and this is my wife Stefanie. This is our story, mostly seen through my eyes, of the journey to create our family by adopting a child from Russia.
The Great Snowsuit Swap
Donate your old snowsuits or other one time use items to other adoptive parents at: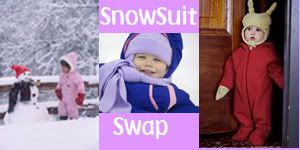 Previous Post
Archives
Powered by


Original template design by Isnaini Dot Com
Thoughts
"The two greatest obstacles to democracy in the United States are, first, the widespread delusion among the poor that we have a democracy, and second, the chronic terror among the rich, lest we get it."

Edward Dowling