Currently in Novosibirsk:
Novosibirsk Webcams
Our visitors:
Timing Update
Wednesday, July 05, 2006
Unfortunately we're in one (of the many to come) waiting periods. The current one is waiting for the Home-Study to be officially approved. I say officially because it is reviewed by our placement agency who must verify that all the information is in a manner appropriate for the country we're adopting from (Russia of course). If anything is missing or out of place or incorrectly worded or whatever, they work with our Home-Study agency to correct it.

Once that is done (which I'm conservatively guessing is going to be in a week or two), the "official" Home-Study document is sent to the U.S. government which will review it and (hopefully) grant us the right to adopt a foreign child (actually, I believe it's the right of allowing the child to become a U.S. citizen when we adopt him or her). That approval will take a few weeks, and part of it is an appointment (which we will get very soon after they receive our documentation) to get fingerprinted so that they can get a background check on us.

Of course we already were fingerprinted and had a Department of Justice background check done for the Home-Study itself. But this one will be through the F.B.I. and they don't share records or something, which is why we need a second one done. And naturally we have to pay for this second one as well. Personally, I think this is a money making deal for someone.

So, for the next couple of weeks, I'm going to start working on setting up the nursery and will post some "before", "in process" and "after" pictures so everyone can see how long it takes me to get a job done around the house.



posted by Steveg @ 12:06 PM

About Us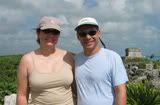 Contributors:
Our Story:
I'm Steve and this is my wife Stefanie. This is our story, mostly seen through my eyes, of the journey to create our family by adopting a child from Russia.
The Great Snowsuit Swap
Donate your old snowsuits or other one time use items to other adoptive parents at: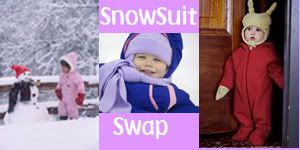 Previous Post
Archives
Powered by


Original template design by Isnaini Dot Com
Thoughts
"The two greatest obstacles to democracy in the United States are, first, the widespread delusion among the poor that we have a democracy, and second, the chronic terror among the rich, lest we get it."

Edward Dowling