Currently in Novosibirsk:
Novosibirsk Webcams
Our visitors:
Deal or No Deal?
Thursday, June 22, 2006
How much do I love Craigslist? A LOT! After all it's FREE!

For those who don't know, Craigslist is a free classifieds advertising website. It's more like your regular newspaper's classifieds but online.

And did I mention it's free?

It's not like eBay. So you write up an ad and state a price, of course you can always use the famous OBO (Or Best Offer). But folks don't bid on your stuff like eBay. Well, they can send you an offer for less than your posted price but you make the call whether to accept it or not.

The other cool thing is that the post gives you anonymity. They provide a special anonymous email that people respond to and that email then forwards to your email (the other person doesn't see your email address unless you contact them back). Which is nice because...

1) You don't get on junkmail lists.

and

2) You can sort of filter out the creepy sounding people.

The other big advantage over eBay, besides it being free (did I mention it was free?), is that it's all local. So you don't have to ship anything. There are Craigslists in almost every metropolitan area and the content is really what eBay use to be...

Regular people selling used stuff at great prices.

Now days eBay is like 99% companies who are trying to sell stuff at retail prices (or higher) or maybe once in a while they'll have something for small discount. I still do use eBay but only once in a blue moon. We've both bought and sold a bunch of stuff on Craigslist and find it far better. Oh, and did I mention it was free.

Anyway, in addition to the selling bookcases and other stuff so we can move the guest bed into the other bedroom (so we can start painting the nursery), we are also searching it every day to find baby furniture like a crib, changing table, etc. We just love finding deals.
posted by Steveg @ 3:41 PM

About Us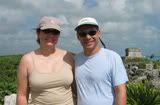 Contributors:
Our Story:
I'm Steve and this is my wife Stefanie. This is our story, mostly seen through my eyes, of the journey to create our family by adopting a child from Russia.
The Great Snowsuit Swap
Donate your old snowsuits or other one time use items to other adoptive parents at: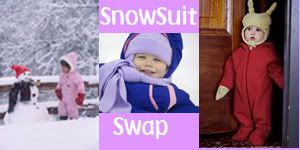 Previous Post
Archives
Powered by


Original template design by Isnaini Dot Com
Thoughts
"The two greatest obstacles to democracy in the United States are, first, the widespread delusion among the poor that we have a democracy, and second, the chronic terror among the rich, lest we get it."

Edward Dowling