Currently in Novosibirsk:
Novosibirsk Webcams
Our visitors:
Books and paint
Wednesday, June 14, 2006
I'm trying to come up with a good list of books I want to read since it's going to be a bit of a wait. I may end up posting on the FRUA forums to enlist opinions. We're already reading The Russian Adoption Handbook by John Maclean which is really good but it's a couple of years old and some of the stuff has changed (in terms of processes, etc.).

The other really good one is What Size Shoe Does She Wear? by Denise Hoppenhauer. It's more about how to prepare for the child in terms of clothing and what to bring on the trips to Russia. Which is really helpful since the children are in institutional care and don't get all the nutrition that we will be able to provide. So they tend to be on the smaller size of their age ranges. But what happens is that when they are brought back to the U.S. and start getting proper nutrition they grow like weeds, so I am told. So the clothes you first buy them rarely even get a chance to wear out. I know kids go through clothes pretty quickly, but this is like hyper speed growth.

I'm also posting a lot of stuff on Craigslist so I can clean out the one bedroom that we'll be moving the guest room to and then we can convert the old guest room into the nursery. If you're in the Bay Area and want some IKEA bookcases and other stuff for pretty cheap contact me.





We've also agreed on a color scheme and theme for the room. We're going with sort of a traditional look and using Winnie the Pooh as the theme stuff. We're thinking it's great for a little boy or little girl. The bottom part of the walls are going to be this sort of pastel earth/green color (sorry I'm a guy and can't describe colors well). And the top of the walls and the ceiling are going to be a pastel sky blue with clouds painted here and there and then trim is a lighter pastel green.

Okay, so my description is probably not giving you the mental picture of what it really is going to be like. Anyway, here's the example from Disney. Hopefully my painting skills are up to making it look like this.

Disney Pooh Nursery
posted by Steveg @ 12:05 PM

About Us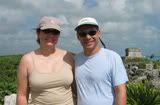 Contributors:
Our Story:
I'm Steve and this is my wife Stefanie. This is our story, mostly seen through my eyes, of the journey to create our family by adopting a child from Russia.
The Great Snowsuit Swap
Donate your old snowsuits or other one time use items to other adoptive parents at: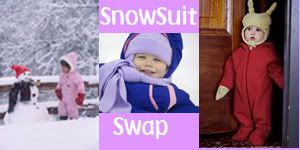 Previous Post
Archives
Powered by


Original template design by Isnaini Dot Com
Thoughts
"The two greatest obstacles to democracy in the United States are, first, the widespread delusion among the poor that we have a democracy, and second, the chronic terror among the rich, lest we get it."

Edward Dowling