Currently in Novosibirsk:
Novosibirsk Webcams
Our visitors:
Hangin' wit da Home-Study
Friday, June 02, 2006
Well we finished the 1 on 1 part of the home-study. Mine was on Wednesday while Stef's was yesterday. I really do like our social worker. She laughs at my jokes, so she's obviously highly intelligent. Seriously though, she really is very nice and easy to talk to. Next up is our final visit with her (which is next week) and will be at our home. Course we're not yet prepared for a child (i.e., baby-proofing, etc.). But I believe the main purpose of the requirement to see the house is to make sure we don't live in a slum or something. I guess I need to clean my office otherwise she just might think it is a slum.

Overall I think the home-study is going well. Although sometimes the questions she asks seems more like you're talking to a Freudian psychiatrist doing some bizarre psychoanalysis of your childhood. Fortunately, I haven't yet been asked, "if you were an animal, which animal would you be?" The correct answer of course is a platypus. But I'm sure you all knew that.

posted by Steveg @ 12:04 AM

About Us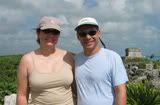 Contributors:
Our Story:
I'm Steve and this is my wife Stefanie. This is our story, mostly seen through my eyes, of the journey to create our family by adopting a child from Russia.
The Great Snowsuit Swap
Donate your old snowsuits or other one time use items to other adoptive parents at: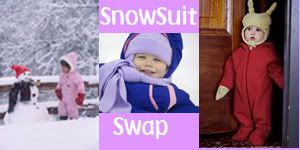 Previous Post
Archives
Powered by


Original template design by Isnaini Dot Com
Thoughts
"The two greatest obstacles to democracy in the United States are, first, the widespread delusion among the poor that we have a democracy, and second, the chronic terror among the rich, lest we get it."

Edward Dowling