Currently in Novosibirsk:
Novosibirsk Webcams
Our visitors:
Might as well start organizing
Saturday, June 10, 2006
Over the next several weeks I'm going to try to get started on putting the nursery together. The first thing is just to decide on color the room should be. Stef and I went to Lowes and Home Depot and we literally grabbed every color swatch from the Disney and Nickelodeon collections. There's got to be about 70 different color swatches spread out all over the floor in the room right now. Since we're open to either gender, we'll need to keep the color scheme fairly neutral. No girly passionate pink or boyish boisterous blue for us.

The other thing I was going to start doing was trying to map out all the child proofing I need to do around the house. There's just a dizzyingly array of things that need to be taken care of. It's not just throwing a few outlet plugs around. I was doing some research in Consumer Reports to determine which types of cabinet/drawer locks, outlet plugs, etc. were rated the best. And they are definitely not all the same, some of the outlet plugs were actually considered choking hazards. Well, at least I have plenty of time to take care of all this.
posted by Steveg @ 10:23 PM

About Us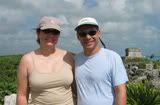 Contributors:
Our Story:
I'm Steve and this is my wife Stefanie. This is our story, mostly seen through my eyes, of the journey to create our family by adopting a child from Russia.
The Great Snowsuit Swap
Donate your old snowsuits or other one time use items to other adoptive parents at: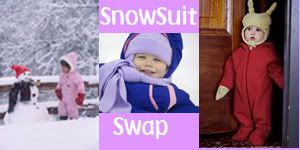 Previous Post
Archives
Powered by


Original template design by Isnaini Dot Com
Thoughts
"The two greatest obstacles to democracy in the United States are, first, the widespread delusion among the poor that we have a democracy, and second, the chronic terror among the rich, lest we get it."

Edward Dowling