Currently in Novosibirsk:
Novosibirsk Webcams
Our visitors:
Dead Men Tell No Tales....
Friday, June 16, 2006
Course in my early retirement I don't get all those cool benefits that I use to get working for some of the big high tech companies here in the Bay Area (I was at Apple, Sun, etc.). But Stef still does!!! and that means I get to tag along. WHOA YEA.

So just to make you all jealous, the last one was we got to go to a free screening PRIOR to the official release of Star Wars III Revenge of the Sith.

Go Obi Wan, Go Obi Wan.



Anyway in a couple of weeks we get to go to another free advanced screening. This time it's Pirates of the Caribbean: Dead Man's Chest.

Go Jack Sparrow, Go Jack Sparrow.



We both like Johnny Depp, although I suspect my wife likes him beyond the kick ass actor I think of him as. Should I be worrying that she keeps drooling when we talk about the movie? At least I get to drool over Keira Knightley.

I am sooooo stoked. If we do end up with a boy I may try to convince Stef to let me change the Winnie the Pooh theme to a Pirates of the Carribean theme. Yea, I guess that would be a bit scary for an 18 month old. Maybe I'll wait a bit.
posted by Steveg @ 2:33 PM

About Us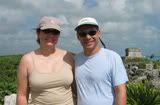 Contributors:
Our Story:
I'm Steve and this is my wife Stefanie. This is our story, mostly seen through my eyes, of the journey to create our family by adopting a child from Russia.
The Great Snowsuit Swap
Donate your old snowsuits or other one time use items to other adoptive parents at: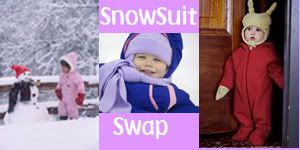 Previous Post
Archives
Powered by


Original template design by Isnaini Dot Com
Thoughts
"The two greatest obstacles to democracy in the United States are, first, the widespread delusion among the poor that we have a democracy, and second, the chronic terror among the rich, lest we get it."

Edward Dowling