Currently in Novosibirsk:
Novosibirsk Webcams
Our visitors:
A Note on Notaries
Saturday, June 17, 2006
I went on Friday to pick up our forms that were done on our physicals. For California (and I know most of the other states require it as well) you have to get a full physical done (with blood work) for your home-study and then a form needs to be filled out by your doctor, which of course needs to be notarized. It's just to show that you are healthy enough to be a parent. I guess they're figuring it's probably not a good idea if you have a terminal disease and you've got a few months to live and you go ahead and try to adopt a child.

But this gets me to the topic of day: Notaries. So, practically everything we turn in (both to our government and Russia) needs to be notarized. And that can get darn expensive, because things like this doctor's form needs to be notarized at his office. So you end up getting a traveling notary who not only charges you for the notary service (which is usually $10 per signature) but then also charges you for the traveling costs. And with gas so expensive the traveling costs are steep.

There are a number of notaries that provide discount rates for adoptions. For those of you who are going to be adoptive parents, I've got a link below that gives some of them, but you should ask your notary if they have any special rates even if they're not on this list.

Notaries with Adoption Discounts

Anyway, the notary I used for just these documents did not have a discount, but that's okay because I'm just using him for this one. We live in the San Francisco Bay Area (which is a huge) so I'll probably be using traveling notaries who are closer to the respective person where I need to get the signature done.
posted by Steveg @ 11:46 PM

About Us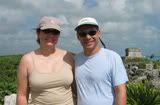 Contributors:
Our Story:
I'm Steve and this is my wife Stefanie. This is our story, mostly seen through my eyes, of the journey to create our family by adopting a child from Russia.
The Great Snowsuit Swap
Donate your old snowsuits or other one time use items to other adoptive parents at: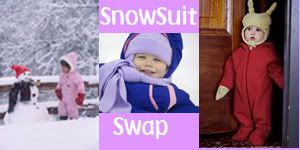 Previous Post
Archives
Powered by


Original template design by Isnaini Dot Com
Thoughts
"The two greatest obstacles to democracy in the United States are, first, the widespread delusion among the poor that we have a democracy, and second, the chronic terror among the rich, lest we get it."

Edward Dowling