Currently in Novosibirsk:
Novosibirsk Webcams
Our visitors:
The Importance of Being Earnest...er...Keeping a Positive Outlook
Sunday, June 25, 2006
The forums are great places to learn about adoption by hearing other's stories but it does appear that the slant on them is towards folks who are having major problems. I guess that's normal, I mean if everything is going fine you probably don't have anything to post about. Oh sure, some folks do post some good news which is nice to hear, but it's just a fact that the concept of forums is they're really a place for people to vent or ask for advice or seek support. And they do serve that purpose very well.

That being said, I think it's wise to find some people you know personally who are or have already done IA (international adoption). We're lucky in that we have two very close friends who just recently adopted. One couple returned home last November from Russia (C&T) with their very cute son C, while the other (G&K) just got back last week from Guatemala with their adorable son R. Both kids are just great and doing fantastic with no real problems, as in zero! Yes, there were the usually issues with the adoptions (some minor delays, blah blah blah), but the kids themselves are doing just fine. The only issues are just regular kid stuff. Stuff you would have with birth kids.

And that's my point. If you're going through the process, sometimes reading the forums is just like seeing one gloom and doom story after another. But having friends who have gone through it, you get a different slant. You hear the positive news and some nice stories of inspiration. And when I get too down reading the forums I just think of both our friends and just that seems to put a big smile on my face. And for those in the process who might get a little scared when reading the forums, just remember that the majority of adoptions do okay (if they didn't people wouldn't still be adopting). It is important to understand all the issues that may happen (think like the Boy Scouts and be prepared) but in my opinion, the odds are everything is probably going to work out just fine.
posted by Steveg @ 11:37 AM

About Us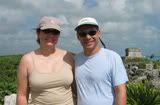 Contributors:
Our Story:
I'm Steve and this is my wife Stefanie. This is our story, mostly seen through my eyes, of the journey to create our family by adopting a child from Russia.
The Great Snowsuit Swap
Donate your old snowsuits or other one time use items to other adoptive parents at: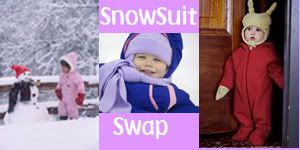 Previous Post
Archives
Powered by


Original template design by Isnaini Dot Com
Thoughts
"The two greatest obstacles to democracy in the United States are, first, the widespread delusion among the poor that we have a democracy, and second, the chronic terror among the rich, lest we get it."

Edward Dowling