Currently in Novosibirsk:
Novosibirsk Webcams
Our visitors:
Darn it Russian is hard.
Friday, June 23, 2006
Oh my gosh (yes, I'm trying to cut down on my profanity in preparation for being a dad).

I almost forgot to mention a funny story about my learning Russian. So as I mentioned I'm teaching a couple of courses this summer at a local community college (been doing this off and on for about 7 years now).

Anyway, before class a group of the kids (of course these are college age students but I'm 42 so to me they're kids) are talking and I mention I'm learning Russian. And that we're going to be adopting a child from Russia. So this very nice young girl who sits in front gets all excited and then says something in Russian to me!!! I'm like, this is way cool, this kid is Russian (actually I think she's Ukrainian) I can see how my Russian is going.

So I say in Russian (basically the only things I've learned so far), "I understand a little Russian but not very well" and ask her how my pronunciation is. Thinking I'm doing pretty well because I think I sound like the examples on the CDs.

And she replies "Not bad, I've heard a lot worse."

Oh, great, thanks.

Her reply got a big laugh in class too. I'm definitely going to keep talking to her, though, and see if I can get my accent better.
posted by Steveg @ 4:37 PM

About Us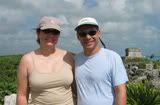 Contributors:
Our Story:
I'm Steve and this is my wife Stefanie. This is our story, mostly seen through my eyes, of the journey to create our family by adopting a child from Russia.
The Great Snowsuit Swap
Donate your old snowsuits or other one time use items to other adoptive parents at: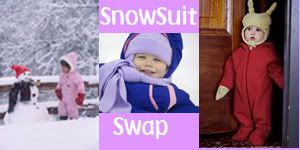 Previous Post
Archives
Powered by


Original template design by Isnaini Dot Com
Thoughts
"The two greatest obstacles to democracy in the United States are, first, the widespread delusion among the poor that we have a democracy, and second, the chronic terror among the rich, lest we get it."

Edward Dowling