Currently in Novosibirsk:
Novosibirsk Webcams
Our visitors:
Shades of Tiddely Pom
Saturday, July 29, 2006
With the good news that our I-171h arrived (and like way earlier than we thought it would), I got inspired and made some minor changes to the Operation Pooh plan.

Our trim color in the house is a very bright white and because we were going to keep the carpeting that's already in the room I was going going to keep the trim as is (painting baseboards with carpeting in place is a real pain). However, I've made a change with that plan and ended up buying the trim color that is suppose to go with the Winnie the Pooh room plan.

So with that change I went down to Home Depot to get the paint. I actually don't like shopping there as much as I like Lowes. The people at Home Depot aren't as nice or helpful but since the Disney paint is only at Home Depot, there I went. But since I do believe it's important to spend dollars with the companies you like to deal with, I ended up going to Lowes as well to get some of the additional painting supplies I needed. And with much enthusiasm I started painting. Not really sure if you can even tell the difference in the trim color. That one shot below is the two closet doors with the one on the left being the original trim color and the one on the right the new color. It's just a bit softer than that really bright white of the original trim.


posted by Steveg @ 8:20 AM

About Us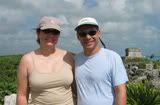 Contributors:
Our Story:
I'm Steve and this is my wife Stefanie. This is our story, mostly seen through my eyes, of the journey to create our family by adopting a child from Russia.
The Great Snowsuit Swap
Donate your old snowsuits or other one time use items to other adoptive parents at: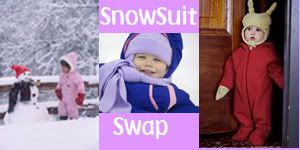 Previous Post
Archives
Powered by


Original template design by Isnaini Dot Com
Thoughts
"The two greatest obstacles to democracy in the United States are, first, the widespread delusion among the poor that we have a democracy, and second, the chronic terror among the rich, lest we get it."

Edward Dowling