Currently in Novosibirsk:
Novosibirsk Webcams
Our visitors:
A little humor for mom
Tuesday, October 31, 2006
So I was reading back on some of the comments left and came across this from my mother-in-law (regarding the tax series of posts):

"...I didn't realize you were such a financial wizard!"

We have a good relationship and I really like her because she's a happy person who (like me) has a great sense of humor and just goes out and enjoys life. She also has a fairly interesting background since she comes from an era where women were not seen as equals in the marketplace and it was very rare for women to have more than a high school diploma and yet she has a college degree (go K-State Wildcats!), traveled the world during her working career (as a single woman no less) and brought up two fantastic people (Stef of course and her brother Jon).

But this line she wrote reminding me of an old saying that is really spot on like 100% of the time and should give her and mothers-in-law everywhere a little chuckle...

Behind every successful man is a very surprised mother-in-law




posted by Steveg @ 8:40 AM

About Us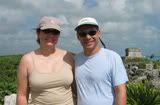 Contributors:
Our Story:
I'm Steve and this is my wife Stefanie. This is our story, mostly seen through my eyes, of the journey to create our family by adopting a child from Russia.
The Great Snowsuit Swap
Donate your old snowsuits or other one time use items to other adoptive parents at: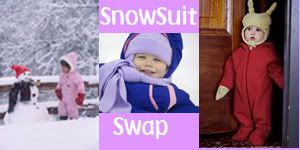 Previous Post
Archives
Powered by


Original template design by Isnaini Dot Com
Thoughts
"The two greatest obstacles to democracy in the United States are, first, the widespread delusion among the poor that we have a democracy, and second, the chronic terror among the rich, lest we get it."

Edward Dowling