Currently in Novosibirsk:
Novosibirsk Webcams
Our visitors:
From last week: Nothing new on the hotline
Monday, October 09, 2006
I forgot to answer the comment about what was new on our agency's hotline last week. Just to reiterate our agency has a great 1-800 number hotline that they update each week. They had done this in the past (so I'm told) the last time the agencies had to jump through hoops to get reaccredited in Russia (in other words last year).

Anyway, nothing new on the call last week, but they were again pretty upbeat about the prospects for Decree #268 getting updated quickly and reaccreditation to resume. The head of the agency was in Moscow last week (along with representatives of other adoption agencies) so this week's hotline may have some more info.

Regardless, I think (much like the NGO) our agency will get their reaccreditation sooner rather than later. And of course the timing is based on "Russia time", and that's okay. It's their country, their culture, their laws and we're totally fine with that.

It's kind of like vacationing in Mexico, you should allow your host (or host country if you will) to do it their way. Stef and I always get a chuckle when we see Americans who get all upset because the waiter hasn't brought them the check the minute they've finished eating (or during the meal). But in Mexico it is considered extremely rude to give the check until you ask for it. They (the waiters) are trying to allow you to relax and enjoy your meal. But of course as with most American thinking, if it's not done our way then it must be wrong.

A good deal of the posts on the adoption forums are people who are all up in arms about how long it's taking the MOE to fix Government Decision No. 268. I too would like it to happen tomorrow, but I know that isn't going to happen. Not to mention that the Russian government doesn't seem to be any slower in processing stuff than our own.
posted by Steveg @ 8:10 PM

About Us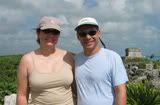 Contributors:
Our Story:
I'm Steve and this is my wife Stefanie. This is our story, mostly seen through my eyes, of the journey to create our family by adopting a child from Russia.
The Great Snowsuit Swap
Donate your old snowsuits or other one time use items to other adoptive parents at: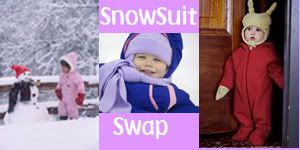 Previous Post
Archives
Powered by


Original template design by Isnaini Dot Com
Thoughts
"The two greatest obstacles to democracy in the United States are, first, the widespread delusion among the poor that we have a democracy, and second, the chronic terror among the rich, lest we get it."

Edward Dowling